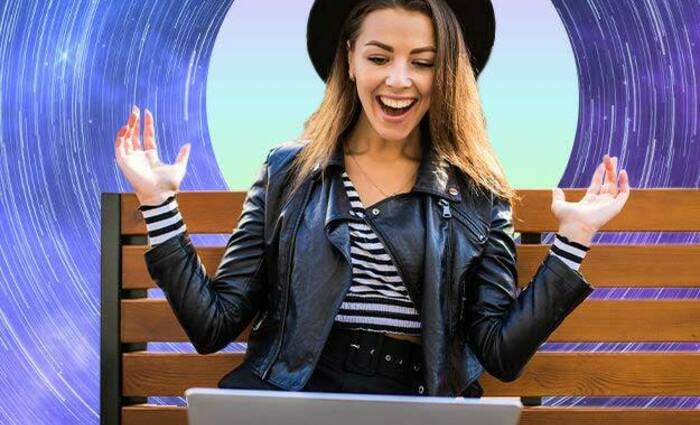 5 Ways to Invite More Abundance Into Your Life
Tips to get abundance flowing in your life
Are your finances getting you down while opportunities pass you by? Maybe your wealth energy is blocked. The ancient Chinese art of Feng Shui is a great way to open up those energy channels so you can attract more abundance into your life. It's easy to do and you don't have to invest a lot of cash to pull it off. Just follow these simple "cures" for each area of your house or apartment.
Welcome prosperity
At the main entrance to your home, hang three Chinese coins -- tied together with red ribbon -- on the door handle. Cut the ribbon into 9- or 18-inch lengths, since the number three is key to wealth in Feng Shui. You can find Chinese coins in most Asian grocery stores. If you have extra I Ching coins, use those.
Be sure the door opens fully without anything in its way. (This is a good tip for every door in your house.) Oil squeaky hinges, clean the glass, and consider painting the door. Red is a good color for prosperity.
If you are in a Chinese store or surfing the net for Feng Shui items, look for a three-legged frog. Sometimes they come with a coin in their mouths, or you can put one in to make them more potent. These cute little figures attract good fortune, and the ideal place for them is diagonal from the entry, under a table or desk.
Make sure your entrance walkway is well-lit and free of clutter. Place flowering plants along it -- red is the best color -- and group them in -- you guessed it -- threes!
Reveal YOUR path to prosperity now »
Freshen up every room
Feng shui is all about being neat and clean, so plan on giving your entire house a once-over. Getting rid of the old will help you attract the new, so throw out or give away anything you don't need. Make special places for items that tend to get strewn around so you can keep your space orderly. Remember: clutter is a big feng shui no-no because it blocks chi (positive energy).
You can brighten up the energy in any room simply by moving the furniture around. The Feng Shui rule is the same for any space: less is more. Too much stuff -- furniture, knick-knacks, whatever -- can make any space feel cramped, and block the flow of opportunities.
Live plants are great for wealth Feng Shui, so fill your house with them. Round leaves are preferable because they resemble coins.
If you work at home, hang a chime from the ceiling above your work area to attract good chi, wisdom and success.
Reveal YOUR path to prosperity now »
Energize your wealth sector
Inside your home or apartment, locate the southeast area. This is the prosperity sector, a great place to create a small altar-like area where you can place special objects. Strew some Chinese coins on your altar and install a water fountain to keep your abundance flowing. Group trios of objects -- like candles -- to enhance your good fortune.
Hang pictures of things you want to buy in this section. If you have a vacation in mind, place images of that place on your altar.
Consider placing a fish tank in this area. Every time you feed your new little friends, think about abundance feeding you.
If you have some early morning or late afternoon sun in this sector, African violets are auspicious for wealth, especially those that have red or purple flowers, as red and purple are colors associated with wealth.
Reveal YOUR path to prosperity now »
Bathroom and kitchen
The stove is the most important item in your kitchen, because the Chinese associate it with wealth. Keep it clean and in proper working order. Consider hanging a mirror above it to multiply the number of burners.
In Feng Shui, water in the house can wash away money chi, so all of your water facilities require attention. When you aren't using your sinks, plug them with rubber stoppers to keep money from flowing down their drains. Also, get in the habit of keeping your toilet lids down when not in use. Earth tones, like light yellows and beige, symbolically dam water, so consider using them for the walls or floors in your kitchen, bathrooms, or laundry rooms.
Reveal YOUR path to prosperity now »
Outside
The wealth sector of your backyard is in the southeast as well. Dress up this area with a waterfall to create more cash flow. Whirligigs, windmills, wind chimes, weather vanes -- anything that spins -- will also help attract positive chi. Plant some perennial flowers with red or purple blooms. For lawn furniture, use the three-grouping rule in this area as well.
Now, pull out a chair, sit back and watch the money flow into your life!