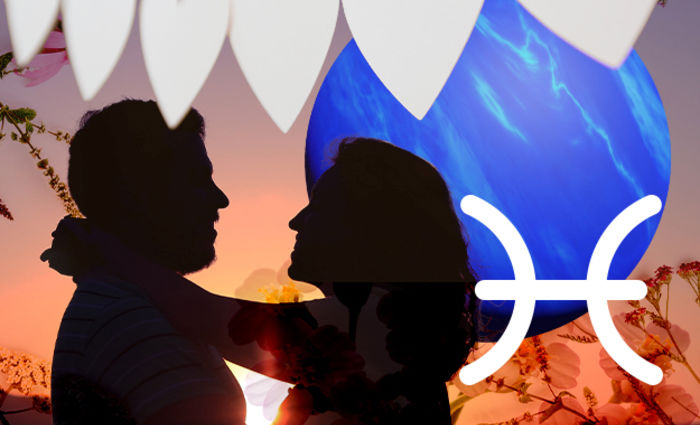 Pisces 2022 Love Horoscope: Your Key Dates for Romance
Get accurate love predictions with your Yearly Love Horoscope...
You may be the star this year when Jupiter and Neptune meet in your sign on April 12. Both of these expansive planets rejoice in the freeform nature of Pisces, so people -- including prospective mates -- could be drawn to you for your ability to embody the spirit of the moment.
Neptune has already been in your sign since 2011, which could be causing confusion about who you are and what you want. With fortunate Jupiter joining Neptune, others might be more willing than usual to meet you where you are. They may even look to you as a guide, so be careful not to abuse this power.
The eclipses on April 30, May 16, October 25, and November 8 highlight your 3rd House of Communication and your 9th House of Beliefs. However, they challenge Saturn, which is still navigating your 12th House of Vulnerability. You might feel inadequate if your partner seems to have a sharper understanding of some spiritual dogma than you do, though this feeling could be more about you than about them.
Reveal ALL the major love energy headed your way in 2022 with personalized love predictions »Reveal ALL the major love energy headed your way in 2022 with personalized love predictions »
It might just be that your partner wants to commit to a particular paradigm, while you prefer to not be tied down. Like many things for you, this comes down to an issue of boundaries. You may have your own right to vagueness, but do you have the right to force your vagueness on others?
With the conjunction between Jupiter and Neptune in your sign, you may have an expansive view of yourself to the point it bleeds into what is legitimately another person's turf. You could drive a partner away if you don't respect their space, so be careful not to overstep your bounds.
When Jupiter moves into Aries, your 2nd House of Money and Resources, from May 10 to October 28 and again on December 20, you may find that focusing on concrete assets helps you become more grounded.
Reveal ALL the major love energy headed your way in 2022 with personalized love predictions »Reveal ALL the major love energy headed your way in 2022 with personalized love predictions »