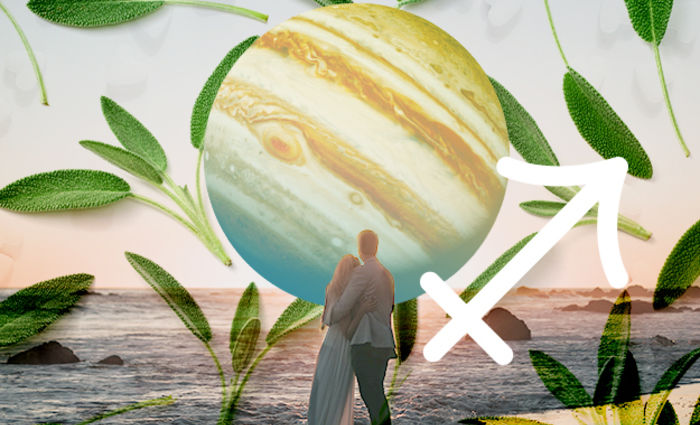 Sagittarius 2022 Love Horoscope: Your Key Dates for Romance
Get accurate love predictions with your Yearly Love Horoscope...
In 2022, you may not have to choose between going big or going home. You will definitely go big, as your ruling planet, expansive Jupiter, makes a powerful conjunction with Neptune in Pisces on April 12. You will also definitely go home, as Jupiter and Neptune will meet in your 4th House of Domestic Life. The hard part might be handling the intersections of your dreams with reality.
Your greatest love affair of 2022 will probably be with your own personal fantasy of a happy home. Whoever your partner is, they might just be along for the ride. In a newer relationship, your attraction to domesticity could certainly fuel a big hurry to move in together. If you have already lived with your mate a long time, you might get bitten by the remodeling bug. You may truly be capable of a visionary idea for reforming your home, though implementing it could be harder than you expect.
Reveal ALL the major love energy headed your way in 2022 with personalized love predictions »Reveal ALL the major love energy headed your way in 2022 with personalized love predictions »
As surprise-filled Uranus continues its tour of your 6th House of Details, your domestic dreams could crash on the rocks of maintaining daily routines. The eclipses on April 30, May 16, October 25, and November 8 interact with Uranus and your 6th House to exacerbate this tension.
The eclipses also touch your 12th House of Secrets and provoke Saturn, which is still moving through your 3rd House of Communication. You may be challenged to tell the truth -- or demand it from a mate. If you feel like you are not being told things you need to know, consider whether you contribute to the dynamic by reacting badly to anything that isn't exactly what you want to hear.
Jupiter will move into Aries, your 5th House of Romance, from May 10 to October 28 and again on December 20. This may let you experience pure passion without an agenda. While your philosophical mind can be a great strength, turning its spinning wheels off for a while could be a relief.
Reveal ALL the major love energy headed your way in 2022 with personalized love predictions »Reveal ALL the major love energy headed your way in 2022 with personalized love predictions »