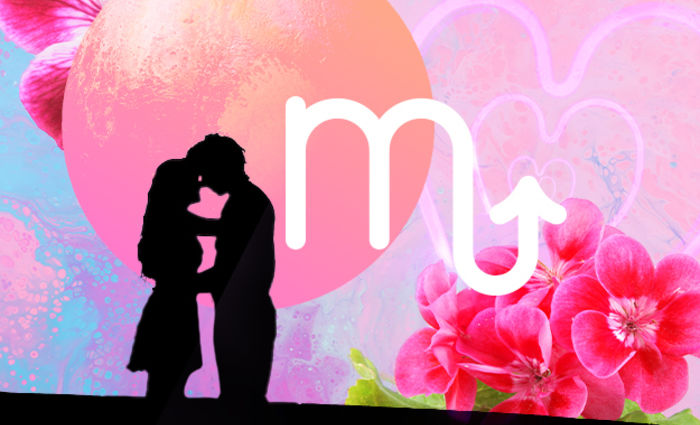 Scorpio 2022 Love Horoscope: Your Key Dates for Romance
Get accurate love predictions with your Yearly Love Horoscope...
The major astrological event of 2022, the conjunction between Jupiter and Neptune in Pisces on April 12, can give your powerful emotional side an opportunity for free rein. However, the later part of the year may push your practical side to catch up.
When Jupiter and Neptune meet in your 5th House of Romance, you could enjoy losing yourself in an all-consuming love affair. You might know how to do transformation better than other signs, but you know sometimes you can't do it alone. If you are in an established relationship, you may need to enlist your partner's help in revitalizing your connection.
The 5th House also rules self-expression, so you could be looking for someone else to serve as the chrysalis from which you emerge as a new and improved version of yourself. While not every relationship has to last forever, try to give prospective mates as much honesty as you can about your intentions.
Reveal ALL the major love energy headed your way in 2022 with personalized love predictions »Reveal ALL the major love energy headed your way in 2022 with personalized love predictions »
Children, another 5th House topic, could be a concern in a romantic relationship. With illusory Neptune transiting there, it might be unclear whether you really want a child or just like the idea of one. Be careful not to use a child to save a failing relationship or attempt to secure a partner who just wants freedom.
The practical side of your dream romance may need attention when Jupiter moves into Aries, your 6th House of Responsibilities, from May 10 to October 28 and again on December 20. At best, a mate could help you get your life in order, but a situation where you can't agree on basic routines for everyday life could get frustrating fast.
While the eclipses on April 30, May 16, October 25, and November 8 accentuate your 1st House of Self and 7th House of Others, they interact in a challenging way with Saturn, which is still navigating your 4th House of Domestic Life. You may prefer to focus purely on the connection between your heart and your partner's, but petty frustrations about your living arrangements could make or break your relationship.
Reveal ALL the major love energy headed your way in 2022 with personalized love predictions »Reveal ALL the major love energy headed your way in 2022 with personalized love predictions »