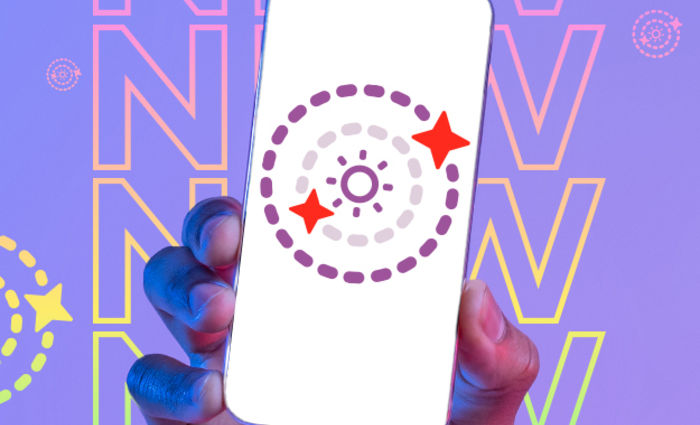 Introducing: Personal Notifications on Tarot.com!
Never miss out on the most important news that's impacting YOU
We're thrilled to let you know about a brand-new feature on Tarot.com that we think you're going to love! It's called your Daily Insight Feed, and this personalized notification hub will keep you up to date on the most important news and cosmic energies you'll want to know about. Never miss out on important things like:
Planetary events happening now
Free Tarot readings
New horoscope releases
Brand-new readings available
Special discounts
Birthday gifts
VIP Member perks
More surprises!
If you feel like you're always hearing about major events after they happen, or you miss out on freebies because you get there too late, all that changes with your Daily Insight Feed! All you have to do is come to Tarot.com and we'll alert you to what's happening.
You'll get important notifications whether you're logged into your account or logged out, but you'll only get your personalized messages (these come with the biggest benefits!) when you're logged in, so don't forget to sign into your account. If you don't have a Tarot.com membership yet, you can sign up for free right now!
How to see a new alert
Look for this icon in the top right corner of your screen. When you see red stars, there are new notifications waiting for you! Just click on the icon to open your Daily Insight Feed. Whether you're using a mobile, desktop, or tablet device, your feed will always be in the same place -- easy to see and easy to use.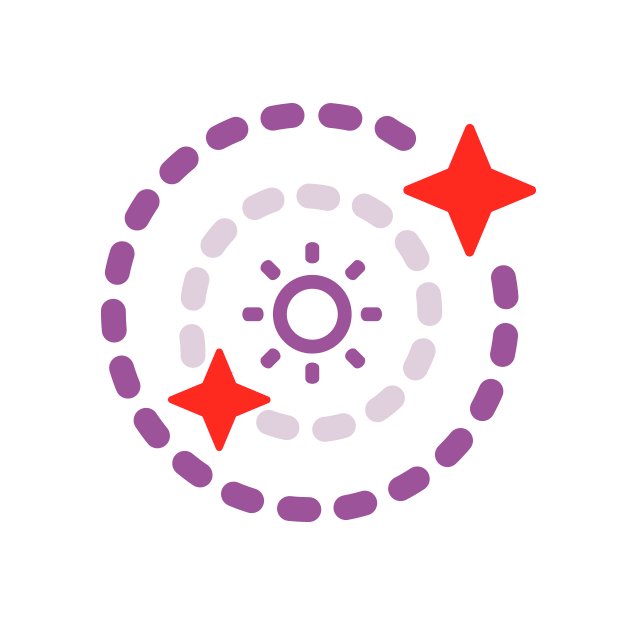 Get the latest news
When you have a notification, clicking on a message will take you where you need to go!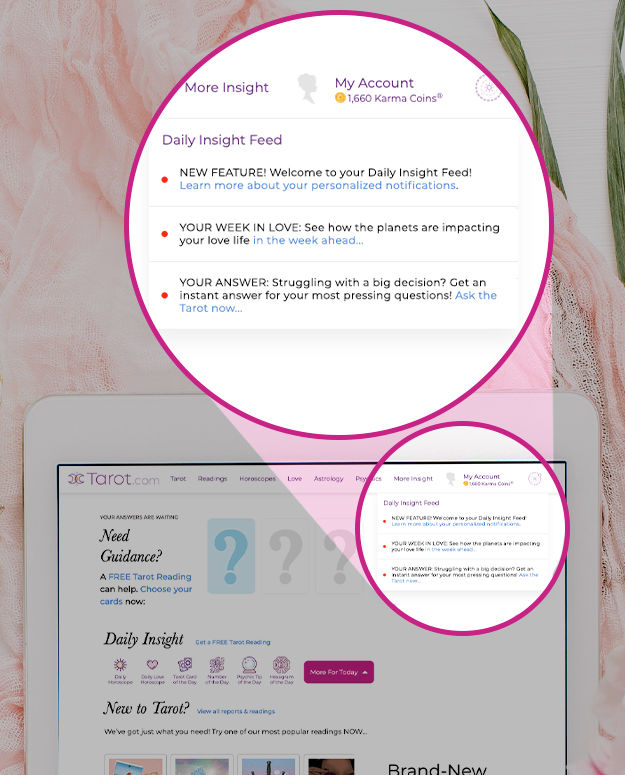 We're excited to bring you all the news right to your fingertips. If you are having trouble using this feature or have any questions, please don't hesitate to contact support@tarot.com.
Sign up for a FREE Tarot.com membership now to get personalized news that matters to you »Did you know you can get personalized daily horoscopes, too? Check out our VIP Membership »