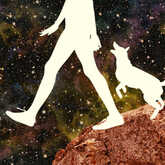 Tarot's Fool Is No Dummy!
Learn more about Tarot's misunderstood Fool card

The Fool card often gets a bum rap. He tends to be mocked as a naive idiot without direction or purpose ... but things aren't always as they seem, right? Let's take a closer look at The Fool and what he can teach us.
When we think of The Fool Tarot card, we are reminded to let go of expectations and trust our instincts. We think of our spiritual journey and the desire for rebirth. As the very first card in the Tarot deck's Major Arcana, The Fool signifies a fresh start or a new beginning.
Think of The Fool not so much as naive as open-minded and optimistic. The Fool is hopeful and positive, and he's doing his best to shine a light on new beliefs, innovative and shocking ideas and the unpredictability of life.
Does the Fool have a message for you? Find out if this card will show up in your FREE reading »Does the Fool have a message for YOU? Find out if this card will show up in your reading »
Motto: May innocence find wisdom
Sometimes the word "fool" has negative connotations. Think of the simpleton, the childlike state of someone who is out of touch and who might be the focus of mockery. But there's nothing silly about The Fool.
Historically, The Fool card may have appeared as a carnival entertainer, a huckster or a jester. Symbolically, it represented a person driven by base needs and urges, one who has fallen into a state of poverty and deprivation. By the 20th century the more familiar modern image and symbolism took over, and The Fool has been widely seen as the Tarot card hearkening renewing energy and a fresh start. Quite an evolution for The Fool!
Traditional Rider-Waite metaphors and imagery have prevailed within modern Tarot decks. Nature scenes depicting beautiful mountaintops include the image of The Fool getting ready to take an adventurous step into the unknown. Getting The Fool card within a Tarot reading is a reminder to appreciate our inner growth and our journey of personal development. It is the spirit in search of experiences, and the childlike wisdom we aim to employ as we go deeper into self-realization through new challenges.
Be encouraged when you draw The Fool card in any Tarot spread, you may soon face a new opportunity or challenge!
Does the Fool have a message for you? Find out if this card will show up in your FREE reading »Does the Fool have a message for YOU? Find out if this card will show up in your reading »