Loss is a devastating feeling. Whether from a breakup, a death, a job ending, or a burned bridge, the feelings of grief that come from a major, irrecoverable loss can completely take you over, putting a negative spin on the way you see things, darkening your relationships, and giving you a general feeling of hopelessness. In these times, it feels nothing will EVER get better.
But that's simply not the way the universe works. Everything in nature is a cycle. It will take time and it will take active participation on your part to overcome these feelings and get back to a positive place. And that's where Tarot can be your greatest guide.
Throughout the whole Tarot deck there are cards that hold very important messages in times of grief, to help you gain perspective on your situation and heal in an enlightened way. In fact, the entire Swords and Cups suits of the Minor Arcana deal with challenges and emotions, and can provide the advice you need to move forward in your healing process.
See which cards can help YOU find hope in hard times below...
---
---
---
---
---
---
---
Here's an easy guide just for you!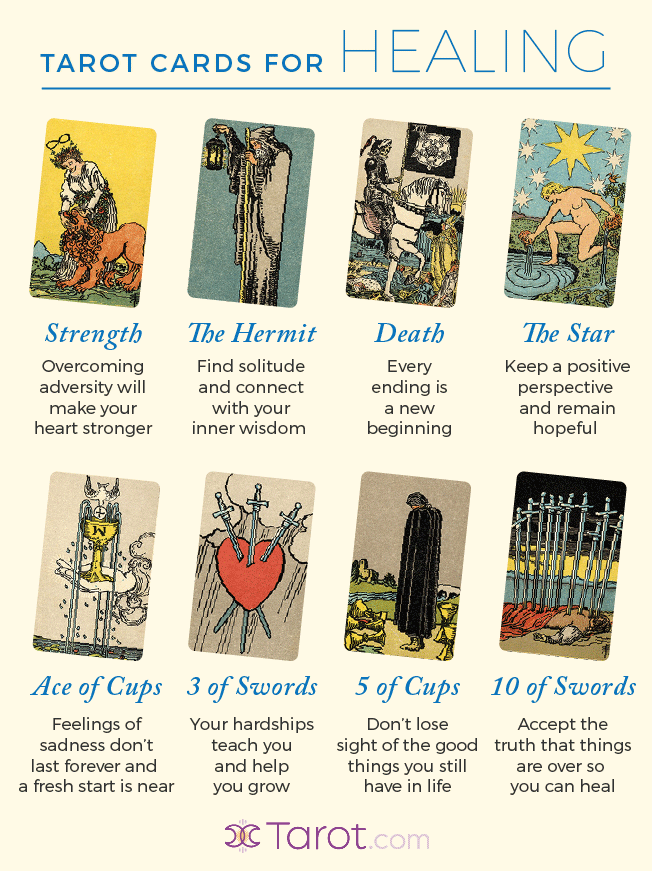 ---