The Lovers Tarot Card
The sixth card in the Tarot deck is full of meaning...
While every Tarot deck features different artwork for The Lovers Tarot card, the symbolism in every version remains true. Not surprisingly, The Lovers card most often represents romantic energy -- but this isn't always the case. At a higher level, The Lovers card stands for duality -- between me and you, right and wrong, black and white -- and the conflict and compromise that comes with it. It is a card that offers advice in love, morals, and decision-making. Just look below to see how the artwork in this card -- some you've probably never noticed before -- plays a role in its meaning and personal guidance...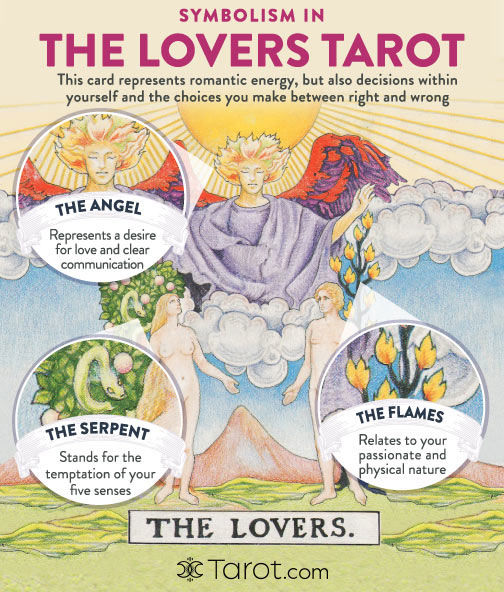 Understand and strengthen any relationship with the advice of this 11-card reading. See if The Lovers card turns up for you! Start your classic Celtic Cross Tarot Reading now »