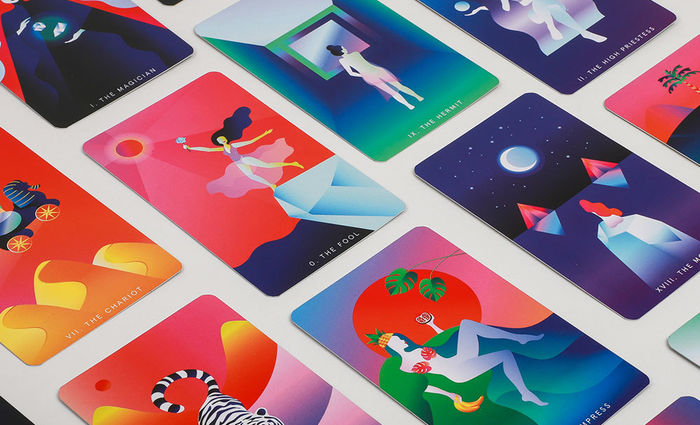 Mystic Mondays Tarot: The Deck You'll Want in Your Collection
A Tarot deck for the modern mystic
Tarot has been around for centuries, and it certainly isn't going away anytime soon. More and more people are learning about the benefits of this ancient practice and regularly turning to the cards for answers, insight, and clarity -- or even just as a form of meditation.
One of the advantages of its rise in popularity is the fact that new Tarot decks are cropping up all the time. This gives practitioners a chance to find a deck that truly speaks to them, and every once in a while, a deck comes along that resonates with so many people that it creates a buzz in the community.
One such deck is the Mystic Mondays Tarot. The brainchild of Grace Duong, it brings a modern twist to this ancient practice. Learn more about this new take on the Tarot and the innovator behind it...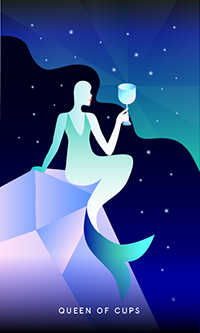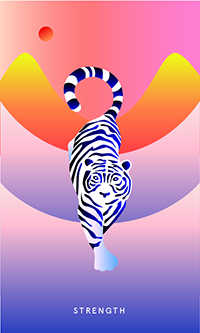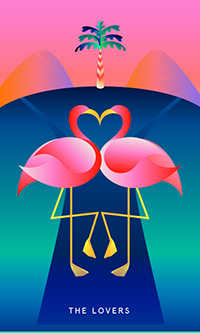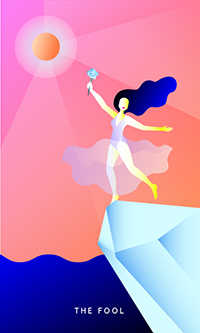 Meet the creator
Grace Duong is a visual designer and interdisciplinary artist who believes there is a strong connection between art and spirituality. She was always attracted to all things mystic, and as a creative person, was drawn to the unseen forces in our lives.
Throughout the years, Grace continued to explore different metaphysical practices, dabbling in Tarot readings along the way. While living in Los Angeles, she received a number of psychic readings and enjoyed the ritual of it, as well as its therapeutic benefits. She began to realize that it wasn't an esoteric practice -- it was an accessible medium to tap into to her intuition and connect with the answers that were already inside of herself.
Reveal the energies surrounding YOU right now using the Mystic Mondays Tarot deck »
How it all began
When Grace expressed an interest in the Tarot, she was gifted with a classic Rider-Waite deck. Despite working with it for several years, she didn't feel she could relate to the artwork, nor could she connect with the interpretations. She knew the cards and their meanings were still applicable to the everyday struggles we all face, but she felt they needed a modern facelift.
She set out to create a new Tarot deck with illustrations that were simple, positive, and easily understood. It was important to her that the deck be authentic without being obscure, something fun and relatable. And so, Mystic Mondays Tarot was born!
Reveal the energies surrounding YOU right now using the Mystic Mondays Tarot deck »
Creating Mystic Mondays Tarot
Energy is made of vibrations, and as a designer, Grace knew that color vibrates at its own frequency. She knew she wanted her deck to be colorful, so it could create the kind of empowering vibes that would help answer seekers reach their highest potential. She also strived to dispel the doom and gloom that surrounds Mondays. Most of us dread getting back into the grind, but Mystic Mondays Tarot provides a lighthearted opportunity to start our weeks off on a high note by using the Tarot as an intention-setting practice.
She launched a Kickstarter campaign for the Mystic Mondays deck in May 2017, and within the first hour of its campaign, Kickstarter selected the deck as of their "Projects We Love." It didn't take long before the deck was featured on sites like Buzzfeed, HelloGiggles, and Refinery29. This, along with the Tarot community's desire for a different kind of deck, helped Grace get her project fully funded in only 20 days! Since then, Grace has partnered with Chronicle Books to continue bringing her deck to the masses.
Reveal the energies surrounding YOU right now using the Mystic Mondays Tarot deck »
A different kind of deck
What sets Mystic Mondays Tarot apart from other decks? Aside from the design, the Mystic Mondays Tarot deck is bringing the ancient art of Tarot into the modern world in another way. This deck not only comes with a guidebook as most traditional decks do, but Grace also created mobile apps in iTunes and Google Play to help people practice Tarot no matter where they are!
Keep up with Mystic Mondays Tarot
Are you interested in learning more about Grace and the deck? You can stay updated and learn more about it in the following places: