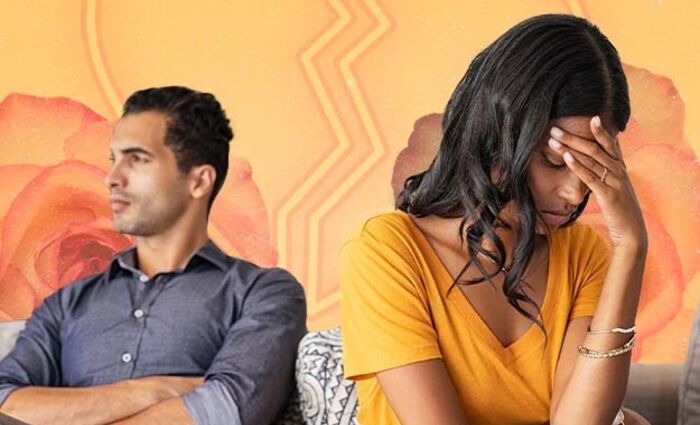 January Is the #1 Breakup Month
If it's over in January, it may be Capricorn's fault
I am a statistic.
It was January of 2007 when I knew my marriage was in serious trouble. Divorce was in my future, and there was an icebox where my husband's heart used to be. My heart filled with fear. It was definitely a cold, dark, and sober month.
Back in the happy days of my relationship I recall my now ex-husband asking me to be his steady girlfriend in December. We were coming out of a diner and as we walked down the stairs he stopped, looked into my eyes and gave me his class ring as a token of his love. I was googly-eyed, optimistic, and on cloud nine.
Stark contrast, right? To go from a heart filled with happiness to one that's so empty and cold, it could be used as a building block for an igloo. What gives? Well, my divorce lawyer has a lot to say about this phenomenon. Interestingly enough, so does Astrology.
Get a FREE Love Tarot reading now to see what this year holds for YOU! »See what all of 2019 holds for YOU with your 1-Year Love Forecast! »
Will you become a breakup statistic?
I'll tell you what my divorce lawyer shared with me. Statistically, January happens to be the #1 month people file for separation or divorce. December, on the other hand, is #1 for engagement.
Basically, it appears that in December everyone who is happy in a relationship is waxing poetic about their future potential together, while everyone who is miserable in their partnership is looking for an exit strategy that will lead to a new road filled with personal happiness. Decisions about broadening one's horizons and being true to oneself are commonly made in December -- especially about relationships.
January, on the other hand, is the ultimate "new beginning" mentality. This is when we are ready to get real about what we want to materialize in the new year. This is when we take stock of the past, let it go ,and move on to creating the future we want. We begin to build a new foundation. We also see everything with startling clarity and realism -- no false hope or rose-colored glasses.
In January, we mean business and we are determined to be the CEO of our life. In January, we come to terms with what has died and with what limits us. We consider where in our lives we feel most suffocated. Then, we're determined to cut the fat; to rid ourselves of any dead weight.
Why is your break-up Capricorn's fault?
If you're reading in between the lines, you can quickly see that the paragraph about December is the epitome of Sagittarius energy, while the paragraph about January reeks of Capricorn. Ahhhh, it all begins to make sense...
Every December we have the Sun in Sagittarius, and for part of the month we will also have Mercury (communication and the mindset) and sometimes either Venus (love and money) or Mars (action, energy) in this sign, too. During the stretch of time when we experience this dose of Sagittarius energy, we focus on integrity, the truth, and what is right. We have an "anything is possible" outlook, and faith becomes a bottomless pit. It quickly becomes clear why so many people in love want to make it legal ... and why so many people who have fallen out of love want to make that a legal decision as well.
And then there's January. The Sun is in Capricorn, and for part of the month so are Mercury, Venus, or Mars. These days we also have Saturn and Pluto joining the party for an even stronger punch! So come January, you will get tight-lipped about your relationship. Do you love me? Well, prove it. Give me a commitment. Are we broken? Well then, it's time to get this dead weight off of my chest so I can breathe again. January is the time to be responsible about love ... or the death of it.
Ironically, the moment I knew my marriage was over in January of 2007 was my brother's wedding day. I know, pretty nuts. Looking back, however, I see the tragic beauty in that time. My brother and his new wife were celebrating their love and the happiest day of their life. They were 100% committed to each other, in total positive Capricornian fashion. As the happy couple began their first dance together as husband and wife, I glanced at my husband. I saw a very different expression of Capricorn. His stance was businesslike and he stared past me, his face numb and his eyes dead. My body instantly went cold and I felt this wave of panic seize me from the inside out. It was over.
Sometimes, when something breaks, it's beyond repair. If so, in January you'll stop fooling yourself. In January, you'll know. Because like it or not, Capricorn is the ultimate reality check.
Get a FREE Love Tarot reading now to see what this year holds for YOU! »See what all of 2019 holds for YOU with your 1-Year Love Forecast! »