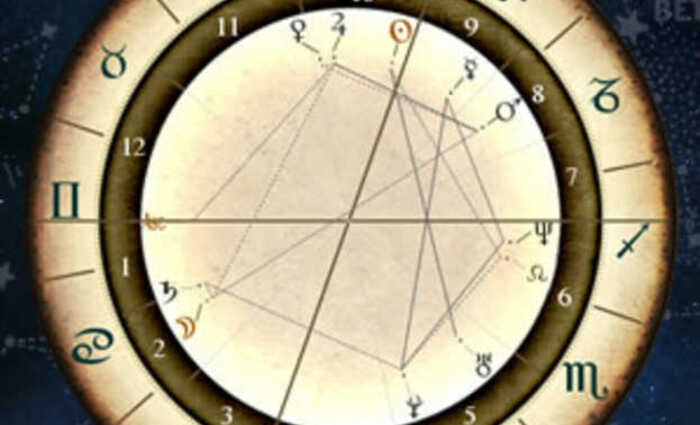 Drew Barrymore
This performing Pisces just gets better with age
By Jeff Jawer
Drew Barrymore was born in the fantasy sign of Pisces, and was a movie star by the age of seven. A childhood descent into substance abuse might have been the end of her career, but with the strength of disciplined Saturn conjunct her Moon, she found her bearings and has become one of Hollywood's brightest shining stars.
Drew Barrymore is an engaging actress who stamped herself on the public's consciousness when she starred in Steven Spielberg's iconic movie ET the Extra-Terrestrial at the tender age of seven. The adorable child star grew up to become a glamorous leading lady, but not without a scary detour into the shadowy world of substance abuse on her road to success.
Drew is a Pisces, the supersensitive sign of the Fish known for its gifted imagination and tendency toward escapism. Born February 22, 1975 at 11:51 a.m. in Culver City, California, the Sun was high in the sky, illuminating the career area of her chart as a portent of the fame and flame-out to come. As the last sign of the zodiac, Pisces represents the bridge between the worlds of spirit and matter. The idealism common to many of its members is what can make reality so painful, and drive them to seek relief. The arts are a great way to utilize the imagination with which so many Pisces are gifted. The adaptability of Pisces is particularly suited to actors and actresses -- individuals required to alter themselves to fill a variety of roles. Few, however, have been as gifted as Drew.
Drew has a conjunction of Astrology's two benefic planets, Venus and Jupiter, in Pisces. These are considered to be lucky planets, especially in signs where they are strong. Expansive Jupiter is the traditional ruler -- or key planet -- of Pisces, and artistic Venus is exalted in this sign. This is an incredibly rich source of creative talent that Drew seems to apply with ease. She has honed her craft with experience, but only a natural actress could shine as brightly as she did at such a young age. Optimistic Jupiter conjoined with romantic Venus in fantasy-flavored Pisces has also been played out in Drew's two unusual marriages. The first was to a bartender she only knew for six weeks and the second was to comic Tom Green, a man so strange he might be related to ET. Yet in June of 2012, Drew married art consultant Will Kopelman, and the two are currently expecting their first child.
Drew was born into one of Hollywood's most illustrious families. The Barrymores were originally stage actors who later became movie stars. The Moon is the astrological symbol of feelings and family, and Drew's is in its home sign of Cancer. This alone would describe a strong heritage from one's ancestors, but with practical Saturn conjunct the Moon, Drew has turned it into a career. Practical Saturn's power also gives Drew a strong sense of responsibility that probably weighed too heavily on her shoulders when she was a child. Adult Drew, though, has even gone so far as to add producer and director duties to her resume. Saturn is a planet that improves with age. The restrictions it imposes on youth are transformed into confidence that grows from experience.
Drew still has all the Pisces magic that illuminated ET, with a softness and fragility that is so welcoming, now seasoned with a self-trust that will keep her an enduring star.