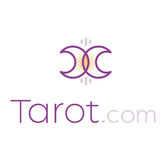 We Want Your Feedback
Tell us what you think of Tarot.com

Our greatest goal here at Tarot.com is to help people create positive changes in their lives. We love letters, e-mails and comments from our members telling us about how our insight helped them through a difficult time, or even just how much fun they had running a report, using the divination tools or changing up their Zodiac Character's outfit.
Whatever you love about Tarot.com, we want to hear about it. And we want to hear what you don't love, too. Your feedback makes the site what it is, so don't be shy and drop us a line.
We recently made some changes to the site, but at the core we're still the same Tarot.com we've been for more than a decade. We offer the best Tarot, Astrology, Numerology and I Ching tools online, and we want to make sure your Tarot.com experience is always positive and meaningful.
So drop us a line and tell us what you think. Is the site easy to navigate and user-friendly? Do you like the selection of readings and reports? Is there something we don't have that you'd like to see? Your feedback is critical to our growth, so please let us know what you think.