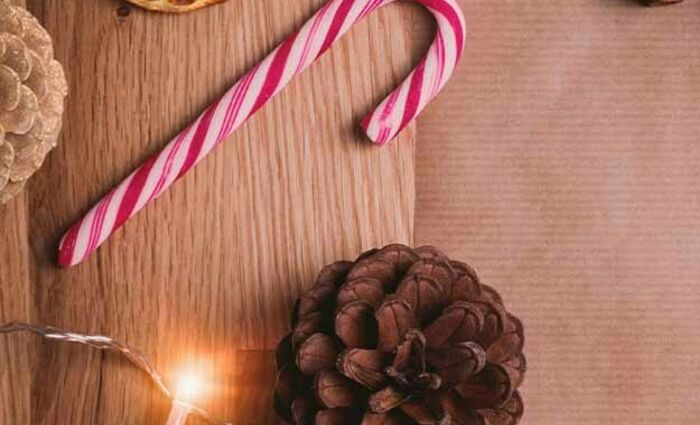 Holiday Feng Shui Tips
Use the ancient art of organization to spruce up your gatherings
The holidays are here, kicking off a whole host of celebrations. If you're going to throw a festive gathering, think about adding some Feng Shui to the mix. These simple dos and don'ts can ensure your party is the glittering peak of the social season.
DO put an even number of candles in the far right corner of your main gathering space. The far right corner governs relationships. By putting candles in multiples of two in this part of your home, your holiday parties will be loving, harmonious and fun. The best colors for these candles are red, pink, yellow or brown.
Need insight into an issue you're dealing with? Get a free I Ching report now!
DON'T seat your most beloved guest closest to the door. Whoever is seated nearest to the door will be the first one to leave. Keep this in mind if you have any pesky relatives that have plagued past gatherings.
DO make sure that your centerpiece is low enough to ensure easy conversation. A round glass bowl filled with floating white candles will promote sparkling discussion. If someone has been kind enough to present you with a bouquet of flowers, display it on a sideboard or buffet table, where it won't interfere with socializing.
DON'T let bossy, overbearing types sit at the head of the table. Otherwise, they'll monopolize the conversation. If you have no other choice but to put such a person at the head of the table, position a round mirror to the left of this person's eye line so that he or she will be more respectful.
DO enliven your home with enticing aromas. Fill a saucepan with water and then add five cinnamon sticks, some orange peel and a handful of cloves. Keep the saucepan on low heat so its warm, spicy scent will draw your guests into the heart of your home.
DON'T allow fights to break out. If your family is prone to squabbles, keep the yang energy to a minimum. Invite an even number of guests, keep the lights low and soft, and decorate with soothing earth tones like pumpkin, goldenrod, evergreen and chocolate. Round and square throw pillows can soften things up, too. Last but not least, keep shiny surfaces to a minimum and stow sharp knives out of sight.
DO create a feeling of abundance. A plentiful atmosphere will put your guests at ease, encouraging them to eat, drink and be merry. Disperse heaping bowls of nuts, dried fruit and candy throughout your gathering space. Keep pitchers of wine, sparkling cider and mineral water in a central location so that folks can help themselves freely. Place a mirror behind a beautiful bouquet of flowers to symbolically double your bounty.
DON'T let a deafening silence ruin the holidays. Take some time to create a mix of festive music that you can play when guests arrive. This music should be lively enough to keep the energy alive, but soft enough to allow easy conversation. Mix old standards with newer variations for a fun atmosphere.
DO bring nature indoors. A display of evergreen boughs, holly berries or poinsettias will keep winter gloom at bay, encouraging guests to laugh and mingle.
DON'T forget to let the kids join the fun. Enlist children to make place cards, ornaments and decorations. These whimsical additions will encourage guests to loosen up and enjoy the holiday spirit.
Get insight into a challenge you're facing with a free I Ching report »