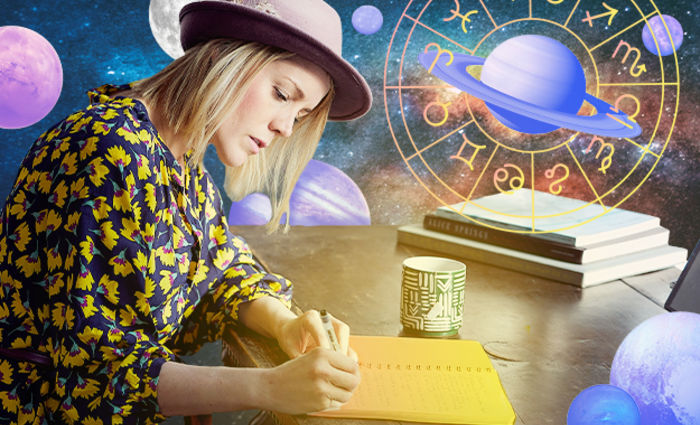 The BRAND-NEW Tarot.com Journal Is Here!
Learn about the exciting changes we've made to your personal journal
We've been working behind the scenes to make your experience on Tarot.com better than ever before, and we hinted at some major changes that were coming to your personal Journal. Well, we've put the finishing touches on it, and we're excited to tell you about all the new features we've added!
Keep reading to learn more about these new features or check them out for yourself by visiting YOUR Journal now!
Tarot.com journal
Additional view
Your old Journal allowed you to look at your history of readings in a list format. Some of you like viewing your readings this way, so don't worry, that hasn't gone away. What we've done is offer you an additional grid view of your readings. This means you'll now have the ability to view the card spreads from past Tarot readings, as well as the icons from the Astrology or I Ching readings you've run.
Sign up for a Tarot.com membership to get your own personal Journal »View all the new changes in your journal now »
Easier navigation
When you're in the mindset of wanting to look back on a Tarot reading you've gotten, it's possible you're in need of additional insight about your situation. It's important to us that nothing stands in the way of you getting the guidance you need when you need it most. That's why we've added the ability to run the same reading again -- or have us suggest another reading for you -- right there in your Journal.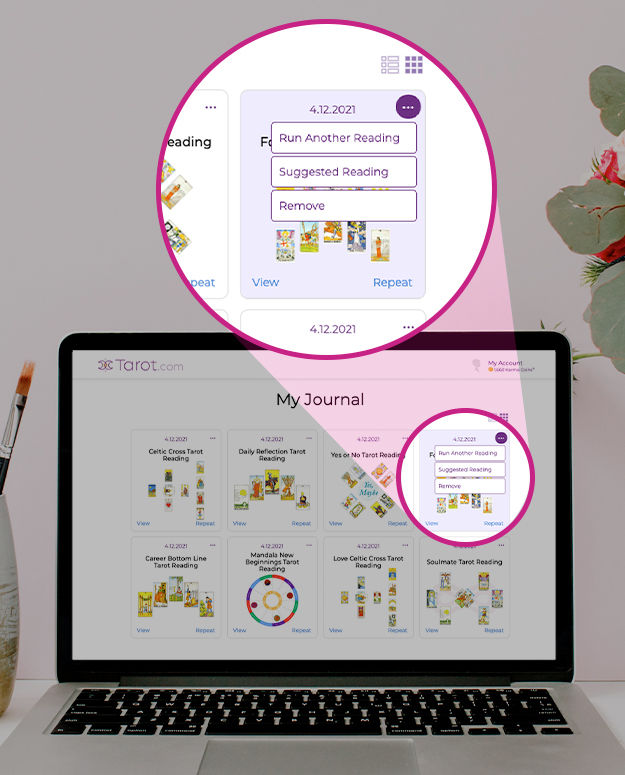 Updated sorting feature
Sometimes you want to look back on a specific Tarot reading to reflect on the cards you received or view a birth chart you've run for a friend, and we want you to be able to find these readings quickly and easily. This is why we've enhanced the sorting feature in your Journal by allowing you to now sort by reading date, reading name, or divination category.
Sign up for a Tarot.com membership to get your own personal Journal »View all the new changes in your journal now »
Mobile-friendly design
Let's face it, our phones are with us 24/7, and we knew it was time to make sure your personal Journal reflected that! Our new format was designed with your mobile device in mind, making it easier than ever before for you to browse through your past Tarot and Astrology readings.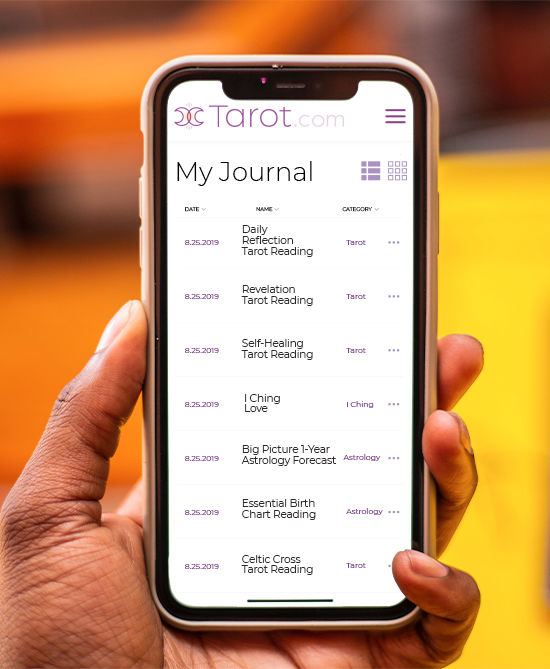 We want to hear from you
We hope you love these changes as much as we do! If you have questions about your updated Journal or any feedback you want to share, please don't hesitate to reach out to us at support@tarot.com.