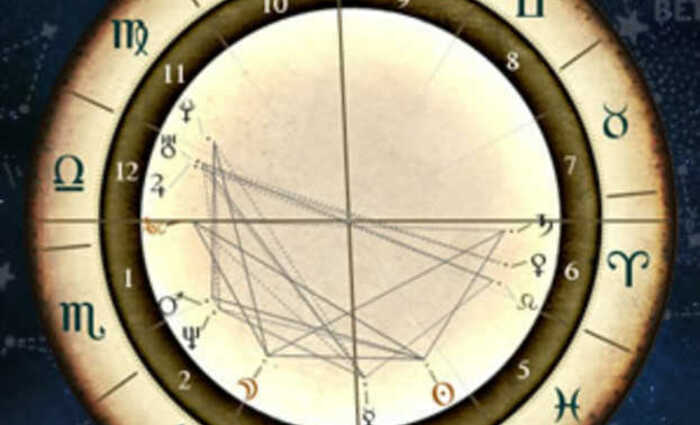 Jennifer Aniston
Hollywood's sweetheart Aquarius knows how to keep her cool
By Jeff Jawer
An airy Aquarius, Jennifer Aniston is as smart as she is pretty. Her apparent openness makes it easy to see her as a "Friend" or the girl next door. It's the steel underneath her soft exterior, though, that has made her a star...
Born on February 11, 1968 in Los Angeles, CA, Jennifer Aniston is an Aquarius famous for the friendliness that's typical of her sign. We feel like we know her, like she's one of us -- not one of the highest paid actresses in Hollywood. Like most Aquarians, though, the accessibility we feel is more illusion than reality. From her breakthrough on Friends to her million-dollar wedding to Brad Pitt and subsequent divorce, she has kept her cool. But she still remains a bit of a mystery. Even when she's speaking from her heart, there's something slightly distant about this oh-so-familiar girl next door.
We could chalk it up to the space that Aquarians keep around themselves, as if the sharpness of their minds erects an invisible fence that mutes the colors of their emotions. Then again, it might be Jennifer's Libra Ascendant, the Rising sign through which she presents herself to the world. Libra is a friendly Air sign like Aquarius, but with an extra dose of social sensitivity that measures the possible reactions of others before speaking. Venus-ruled Libra brings beauty and style, along with a strategic way of relating to people that's a publicist's dream.
Much of the Jen and Brad story was focused on the issue of children. According to some reports, he wanted kids and she didn't. Since Jennifer was estranged from her own mother for several years, it's understandable why she may not have embraced motherhood. The astrological symbol of parenting is the Moon, and Jennifer's is in the freedom-loving sign of Sagittarius. That's not to say that there aren't great moms with this lunar placement, but usually it's wide open spaces and far away places -- not home on the range -- that's more attractive to this type. The fiery and outgoing nature of Sagittarius is often associated with emotional risk-takers who tend to shoot from the hip. But Jen's Moon is connected with serious Saturn, the planet of boundaries and limits. The normally impulsive nature of Sagittarius, then, is tamed by a sense of propriety and responsibility that usually keeps feelings in check.
But don't mistake coolness for a lack of passion or intensity. Jennifer Aniston was born with assertive Mars in the steamy Water sign of Scorpio. Its tense square aspect to her Aquarian Sun shows that she will drive herself as hard as she can to reach her goals. Good looks and smarts alone are not what's made her a success. The inner force of her Mars-Sun connection shows a level of determination that few people can match. Yet with Mars muted by a conjunction to super-sensitive Neptune, Jen knows how to push without ever looking pushy. Clearly, she's neither a victim nor an innocent bystander, but a strong, bright and talented woman whose star will shine brightly for years to come.