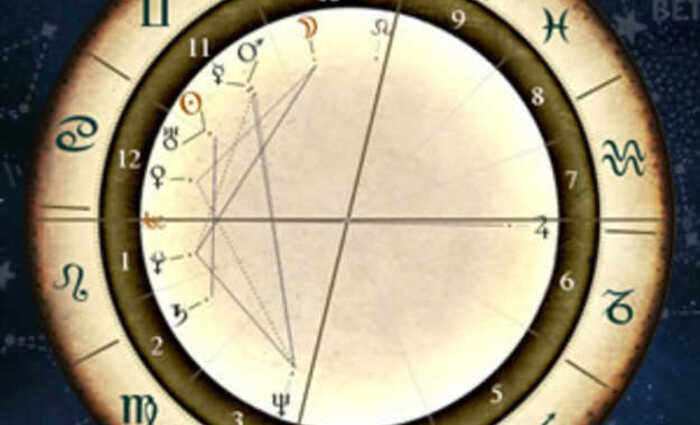 Meryl Streep
Check out this iconic Cancer's Astrology birth chart
By Jeff Jawer
Few would disagree that Cancer Meryl Streep is the reigning queen of American cinema. With her planets of expression (Mercury) and action (Mars) in the chameleon-like sign of Gemini, she's a born performer; meanwhile, the planets that determine her public persona (the Sun) and her approach to relationships (Venus) are both grounded in home-oriented Cancer, guarding against any diva-like behavior and giving her a maternal edge ... and a stellar reputation in Hollywood.
Born on June 22, 1949 in Summit, New Jersey, Meryl Streep is rarely associated with a single character or performance. Rather, she's built an impressive film resume by breathing life into roles as varied as a haunted Holocaust survivor (Sophie's Choice) and a conflicted mother who walks out on her child (Kramer vs. Kramer). She has also depicted several real-life personalities, including roles as world-renowned chef Julia Child (Julie and Julia) and notoriously fanatical fashion editor Anna Wintour (The Devil Wears Prada).
Meryl's convincing -- and sometimes devastating -- performances can be attributed to her Sun in emotional Cancer, a sign that acts out of intuition and is primarily guided by feeling. The strong influence of nurturing Cancer in her chart has also made Meryl compassionate to every character she's played, making her portrayals raw and honest to the core. With her relationship planet Venus also in Cancer, you could say Meryl was born to play both the victim and the romantic heroine.
Since this actress' "approach to life" planet (Mars) is also hanging out in the restless sign of Gemini, Meryl's passion for ideas spurs her to try on new personas and take on interesting film projects, while her savvy social skills (another Gemini trait) have established her as one of the most in-demand actresses in Hollywood.
But just as Gemini, the sign of the Twins, has two very different sides to it, Meryl enjoys a private life that's Cancerian through and through. Professional demands may keep her on the go, but Meryl's thirty-year (and counting) marriage to sculptor Don Gummer and the four children they've raised together demonstrate a solid home base. With an active social life that includes a yearly invite to the Oscars and a family that's stayed together throughout her demanding career, in reality Meryl portrays true Gemini/Cancer duality!