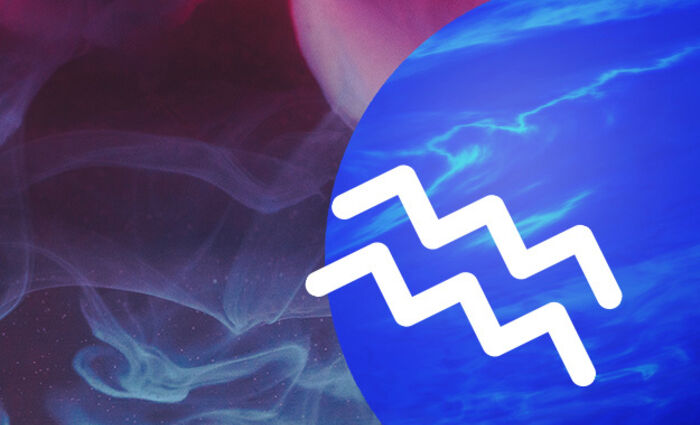 Neptune in Aquarius: Transcendent, Interconnected, and Selfless
Mar 21, 2161 – Jun 13, 2161
As unexplainable and distant as the ice giant itself, the energies of Neptune are beyond the rational mind's comprehension. Neptune -- the god of the vast sea -- also rules the subconscious. When we deal with this planet, our egos have to take a back seat.
The realms of Neptune require an understanding and acceptance of the non-rational, the fantastical, and the transcendent. This planet pushes us beyond our natural limits, to the domain of "The All." When the incomprehensibly deep energy of Neptune combines with the humanitarian focus of Aquarius, a profound shift occurs in our awareness. This transit is an initiation into our collective spiritual awakening.
Want to know if YOUR Neptune is in Aquarius? Find out with a FREE Essential Birth Report sample » Want to know if YOUR Neptune is in Aquarius? Find out with a personalized birth report »
When Neptune is in Aquarius
Neptune sits far above most of the solar system, giving it a high-level view that feels almost extra-dimensional. At this elevation, our individual goings-on are minuscule and the social differences between us are irrelevant. In alignment with the expansiveness of the cosmos, Neptune steadily communicates to us about the unity in the universe.
Aquarius eats this up. Airy, imaginative, progressive, and compassionate, Aquarian energy breathes in the vastness that Neptune offers and exhales a transcendent breath of awareness. Ageless wisdom fills the ether, and all one must do to absorb it is inhale with unconditional acceptance.
Neptune in Aquarius is a time to integrate spirituality into our realm of human relationships -- to treat others as we wish to be treated and to focus on not what is good for one, but what is good for all. Aquarian principles of equality and fraternity are absolutely uplifted during this transit, while loose affiliations based on superficial grounds will likely crumble. However, it is essential that we embrace the Neptunian attitude of rejecting nothing because all things are one; without this acceptance, the loss of focus on individuality can make it feel like one is lost in an endless sea.
Neptune Retrograde in Aquarius
Rather than the usual confusion associated with so many retrogrades, Neptune Retrograde actually creates vision and clarity. When Neptune is direct in Aquarius, the air is filled with heady concepts of unity, but this clouds our connection to our inner worlds and ourselves as individuals. When Neptune takes a backward float through Aquarius, though, we actually experience a time of personal lucidity and insight.
As the Neptunian fog lifts, we find ourselves with new understandings waiting to be integrated. Neptune Retrograde is a perfect time to reconsider our dreams, our ideals, and most importantly, our future. Neptune in Aquarius still quietly whispers that separation is an illusion -- our past is part of our future and the future is soon to be the present.
Here we can play as masters of time, imagining our best possible outcomes and remembering that our potential is limitless. We can ask ourselves what feeds our souls and what nourishes us most deeply. Where do our personal goals and ideals interplay with ideals for the collective? Now is a powerful time to align ourselves with the whole and bring our most brilliant personal concepts to light.
Want to know if YOUR Neptune is in Aquarius? Find out with a FREE Essential Birth Report sample » Want to know if YOUR Neptune is in Aquarius? Find out with a personalized birth report »
Natal Neptune in Aquarius
As the 11th sign in the zodiac, Aquarius rules over the 11th House of Groups and Visions. This space influences the way we connect with others, and how we inspire one another to reach greater heights. If you were born with Neptune in Aquarius, your subconscious mind is intermingled with your connections with others. This is an interesting combination that can manifest in intriguing ways.
Neptune offers you easy access to your internal realms. You may instantaneously know things about people that you can't explain. You may also have strong intuitive abilities around others' intentions. Learn to trust yourself. If something feels wrong, leave it ... if it feels right, dive in. Your Neptune in Aquarius grants you a deep sense of knowing that goes beyond what your mind can explain.
Take care to cultivate discernment as well, because you may also have the tendency to slip into a fantasyland in social situations. Practice methods of grounding yourself, or you may crash back to a harsh reality when you least expect it. Luckily, with Neptune in Aquarius, your friends are an integral part of this process, and chatting with them about your hopes and dreams regularly can provide vital and grounding reality-checks.
Neptune in Aquarius Traits:
Expansive
Progressive
Inclusive
Collective
Initiating
Nebulous
Neptune Forecasts & Reading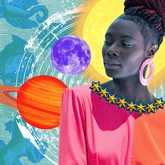 Essential Birth Report
Get your complete birth chart and learn how all the planets influence your life and personality.
Start reading »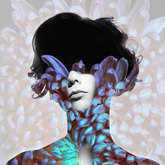 Self-Healing Tarot Reading
Overcome pains from your past to give create a happier future.
Start reading »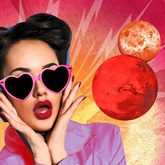 1-Year Astrology Love Forecast
Reveal the dreamy influence Neptune could have on your love life over the next 12 months.
Start reading »