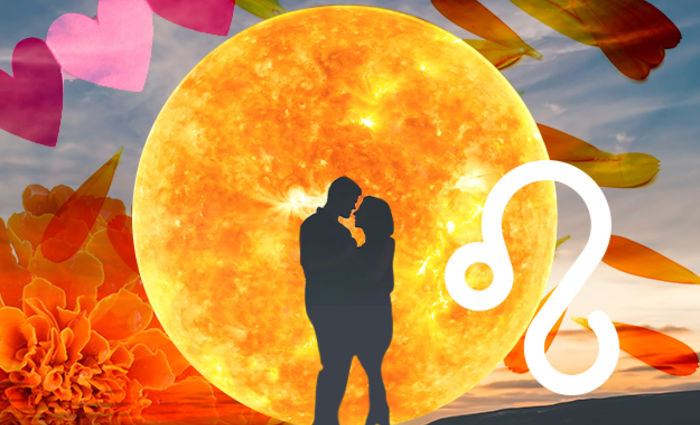 Leo 2022 Love Horoscope: Your Key Dates for Romance
Get accurate love predictions with your Yearly Love Horoscope...
This year you could feel deeply understood in ways you would not think possible, thanks to the powerful conjunction between Jupiter and Neptune. You may, however, have to abandon the idea that you can control how the world views your life.
When Jupiter and Neptune meet in Pisces on April 12, they will light up your 8th House of Intimacy. Whether you finally feel safe intentionally opening up to someone or your secrets just wander out of you, you may be met with more acceptance than you expect.
Spilling your guts is easier when you have a stable relationship that serves as a sturdy container for your big feelings. Structure-focused Saturn continuing its tour of your 7th House of Partnerships could help make that happen for you this year. If you feel blocked from this type of relationship, remember that intimacy and a socially recognized partnership are not necessarily the same thing. You may be able to find a fulfilling connection if you let go of your expectations for how it should look.
Reveal ALL the major love energy headed your way in 2022 with personalized love predictions »Reveal ALL the major love energy headed your way in 2022 with personalized love predictions »
As a reputation-focused Leo, you can be afraid to rock the boat, as status is the bigger half of status quo. With surprising Uranus and the eclipses on April 30, May 16, October 25, and November 8 activating your 10th House of Reputation, you may end up rocking the boat whether you want to or not.
These eclipses also touch your 4th House of Home and Family, so an unconventional domestic arrangement could be part of your drama. You really have to go for whatever works for you, even if you feel self-conscious about being different from others.
Jupiter moves into Aries, your 9th House of Faraway Places and Adventure, from May 10 to October 28 and again on December 20. If you are seeking a partner, don't confine your search to people who live nearby. If you are already in a relationship, Jupiter in Aries could be a great time to refresh your connection by planning a trip or learning something new together.
Reveal ALL the major love energy headed your way in 2022 with personalized love predictions »Reveal ALL the major love energy headed your way in 2022 with personalized love predictions »