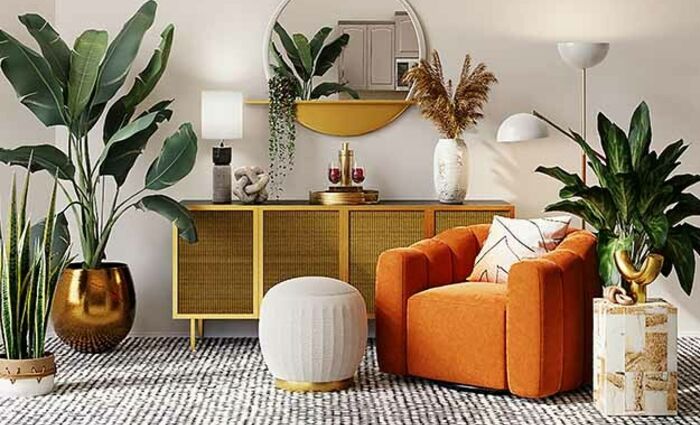 Fall Feng Shui Tips
Find balance in your life with the changing seasons
The fall season beckons us to slow down and enjoy the fruits of our labor. The days are getting shorter and the nights longer, prompting us to strike a better balance between our public and private lives.
If you feel like one aspect of your life is consuming too much time and attention, this is an opportune time to make some Feng Shui adjustments to your home. Here are a few suggestions that can help you find time for friends and family while keeping busy with work.
Flower power
Nothing says autumn like the burnished colors of chrysanthemums, marigolds, and nasturtiums. Display pots of these flowers wherever you tend to feel stressed or overburdened. Glimpsing their russet, gold and orange hues will be like rubbing soothing salve over sunburned skin.
Dim the lights
Change bright light bulbs for ones with lower wattage. It is easier to be active in summer because there is increased sunlight. Now that autumn is here, you need to bring things down a notch. Soft lighting will help you slow down and enjoy simpler pleasures, like a solitary cup of tea in the morning or soothing music in the evening.
Get more Eastern wisdom with a PERSONALIZED I Ching reading now!
Go with the flow
Adding a fountain to your favorite room in the house will help you make an easy transition from work to home. The sound of flowing water can quiet nagging doubts and fears that plague you during working hours.
Streamline your social life
If you feel like your social life is depleting your energy, update your address book. If it's hopelessly cluttered, invest in an attractive new one. The act of entering people's contact information into the new address book will make you more aware of the friends you truly treasure, versus the people you merely tolerate.
Get moving
If you're having a hard time downshifting into autumn, reposition 27 items in your home. Why 27? Nine is considered the number of longevity in Feng Shui, and multiplying it by three, the number of growth, will invite a continuous string of auspicious changes into your life.
Get more Eastern wisdom with a PERSONALIZED I Ching reading now!
Stay focused
Do you have a hard time putting work aside, even after you come home? Hang a shelf bracket in the far left corner of your bedroom, and then place a beautiful vase or sculpture on it. This will help you lift your thoughts to a higher plane.
Picture this
Sometimes a desire to get ahead at work can cause you to neglect the people and things you love most. Displaying a recent photo of your loved ones on the far right corner of your desk can help you to strike a better balance between work and home.;
Create boundaries
If you have no choice but to keep a desk in your bedroom, create a barrier between your sleep and work stations. Suspend a flowing curtain so that you can't see your desk when you're lying in bed. Alternately, you can shield the desk with some lush plants.
Get more Eastern wisdom with a PERSONALIZED I Ching reading now!
Soften up
Your bathroom represents your ability to nurture yourself. Make this space more inviting with soft lighting, fluffy towels and a tactile rug. Add soaps, candles and lotions that are pleasing to your sense of smell. A radio tuned to a relaxing music station can also transform your bathroom from a utilitarian space to a mini-spa.
Give thanks
The best way to enjoy the fruits of your labor is to pause and acknowledge them. Make a list of 27 things for which you are grateful, and then place this list in a red envelope. Put the envelope under your mattress and keep it there until the Winter Solstice. The energizing power of your list will suffuse you with peace and contentment, allowing you to enjoy autumn's blessings to the very fullest.