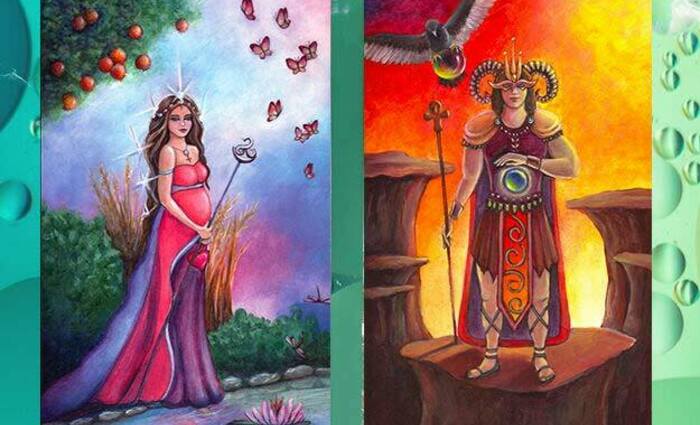 Best Tarot Cards for Reconciliation
Make up and move forward with powerful advice from the Tarot
It's often through the relationships in your life -- friendships, family, work alliances, love partnerships -- that you learn the most about yourself. One-on-one relationships with others can bring you joy, support, belonging ... but when something's wrong in one of these relationships, it can be devastating to your life and spirit. Whether it's a temporary spat or a major breakup, feelings of confusion, separation, loneliness, or frustration can take over, and close you off to the good things in your life. But they don't have to! You have the power to change your situation.
There are some very important Tarot cards that may show up when you need to reconcile a relationship with someone in your life. By identifying the reasons the problem arose in the first place, you'll be able to address the situation, find forgiveness, and move forward stronger than before.
Reconciliation Tarot card list:
Justice Tarot card
The Hanged Man Tarot card
Temperance Tarot card
The Tower Tarot card
Judgement Tarot card
Two of Cups Tarot card
Six of Cups Tarot card
Page of Cups Tarot card
The next time you turn to the Tarot for advice about a relationship in your life, keep an eye out for one of these cards -- it may hold a powerful message for you about a relationship that needs to be addressed! Learn more about these Tarot cards are trying to tell YOU...
Get FREE advice on repairing your relationship and strengthening your connection »Find out how to repair your relationship and strengthen your connection »
---
---
---
---
---
---
---
---