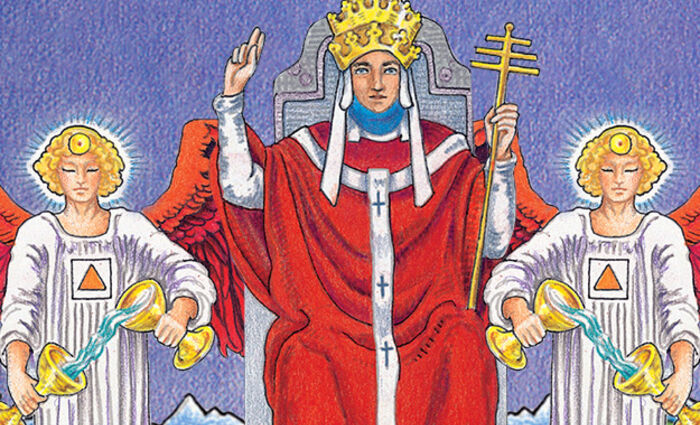 Tarot Birth Card Meanings: The Hierophant and Temperance
Your path is all about the traditions you've inherited and how you can help them evolve
Your Tarot birth cards are special guides meant to help you find your way. Based on your birth date, these cards carry messages of encouragement and reminders to help you stay on track.
The Hierophant and Temperance are united by themes of tradition and the role that heritage plays in our lives, so if you have this pair in your Tarot birth card lineup, you have a special opportunity to explore these themes and make them your own.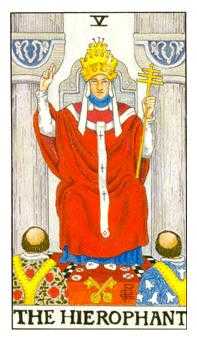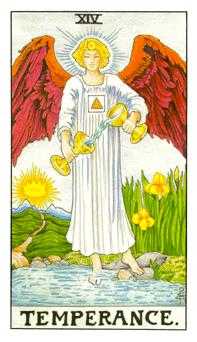 ---
MEET THE HIEROPHANT + TEMPERANCE
Respect, Community, Patience
Gifts: Welcoming others, Synthesis, Understanding
Challenges: Excessive self-sacrifice, Pride, Fear of the unfamiliar
Advice: Inhabit the role of both student and teacher. Invite others into your calm. Learn by doing.
---
Interpreting The Hierophant (#5) and Temperance (#14) Birth Cards
The Hierophant is the first card in the Tarot that shows more than one person, representing an awareness of community responsibilities. The figure in the center is often modeled after the Pope or another religious or spiritual leader. This person's role is to carry on the legacies of years gone by and transmit them to the next generation. The Hierophant's hand is held in a benediction, a symbol of love and well-being.
The Temperance card is also focused on a benevolent spiritual figure, this time an angel pouring water between two goblets. Temperance comes immediately after the Death card in the sequence of the Major Arcana, so in a sense, Temperance welcomes us into the Underworld. It's a beacon of otherworldly support and comfort in difficult times. This is a zone of contemplation, helping you discern what matters most.
Together, The Hierophant and Temperance Tarot birth cards call you to step up as a leader in your communities and do your part to help them move in a positive direction.
The gifts of The Hierophant and Temperance
Each set of Tarot birth cards suggests certain talents and natural abilities. Here are a few associated with The Hierophant and Temperance:
1. Welcoming others
With these cards in your corner, you offer a soft place to land for friends, family, and even acquaintances who only cross your path briefly. The Hierophant and Temperance both have a knack for inviting others into their orbit. Your ability to help others feel valued gives you a chance to be influential in unexpected ways.
2. Synthesis
The water on the Temperance card symbolizes something very important. Our angel stands with one foot in a river and one foot on the bank. Is she in the water? Is she on dry land? The answer to both questions is yes. Here, opposites find harmony. The angel is also pouring water from one goblet to another, but the angle at which it's pouring breaks the laws of physics. Somehow, in this realm, the impossible is possible.
3. Understanding
Education is one of the traditions The Hierophant values most. Your curiosity is a tremendous asset, and more than anything else, it inspires you to know people on a deeper level. The influence of the Temperance card suggests that you're a very accepting person, so people have an even easier time opening up to you.
The challenges of The Hierophant and Temperance
Alongside the gifts, your Tarot birth cards can indicate some particular obstacles. Here's what to look out for as you get to know The Hierophant and Temperance:
1. Excessive self-sacrifice
Anytime someone feels a duty to the broader community, they run the risk of overextending themselves. You might believe you're obligated to put your own needs and wants towards the bottom of the list. Some degree of sacrifice is reasonable and even healthy, but it's best to be aware of your limits in this area.
2. Pride
The Hierophant's status as a leader might come with some difficulty seeing or admitting your own mistakes. You might feel like you have to exude confidence in every situation so others will have faith in you. Remember, though: people admire honesty. It's okay to be wrong sometimes and own up to it.
3. Fear of the unfamiliar
Your commitment to helping outdated traditions evolve doesn't come without difficulty! It's very tempting to keep doing things the way they've always been done, and any kind of change comes with some risk. Your respect for elders and history is nothing to be ashamed of. You just need to stay aware and push yourself out of your comfort zone now and then.
How to work with The Hierophant and Temperance
1. Inhabit the role of both student and teacher.
Staying engaged with the learning process only makes you more knowledgeable and enthusiastic! Even if others look to you as a mentor, finding mentors of your own can be so valuable. You don't have to know everything in order to have something worthwhile to say, and you also don't have to be a total beginner to ask questions.
2. Invite others into your calm.
Your special relationship with Temperance makes you a very soothing presence in almost any setting. When those around you are spiraling into overwhelming chaos, you can resist those tricky vibes and set an example of tranquility.
3. Learn by doing.
There are many ways to deepen your understanding of various subjects. In addition to reading, listening to lectures, studying academic texts, and so forth, pursue the learning that comes from firsthand experience. You might decide to develop physical skills like knitting, drawing, or woodworking -- or simply try a new experience and see how it feels! If nothing else, you can learn more about yourself as you do these things, and that counts for a lot.
Birth cards are only the beginning! Reveal your ENTIRE Cosmic Profile now for FREE!Birth cards are only the beginning! Understand unfolding issues and optimize your outcome with a Timeline Tarot Reading.
Curious about other birth cards and what wisdom they hold? Use our Tarot birth card calculator to explore the possibilities!
Read About Your Tarot Birth Cards
The Magician + The Wheel of Fortune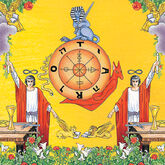 The Path of Power
The High Priestess + Justice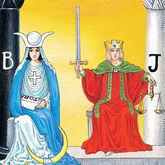 The Path of Knowledge
The Empress + The Hanged Man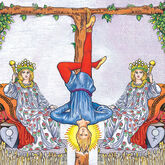 The Path of Surrender
The Emperor + Death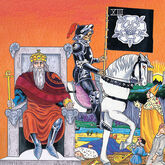 The Path of Protection
The Hierophant + Temperance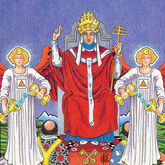 The Path of Tradition
The Lovers + The Devil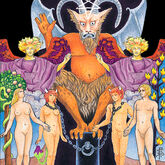 The Path of Freedom
The Chariot + The Tower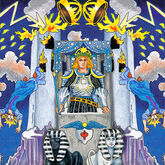 The Path of Change
Strength + The Star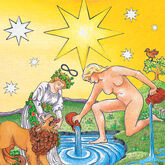 The Path of Vulnerability
The Hermit + The Moon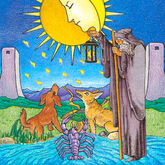 The Path of Hidden Truth
The Magician + The Wheelof Fortune + The Sun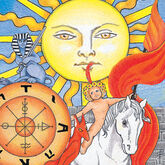 The Path of Cycles
The High Priestess + Judgement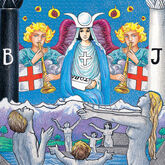 The Path of Notoriety
The Empress + The World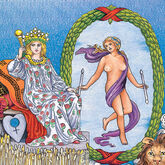 The Path of Connection