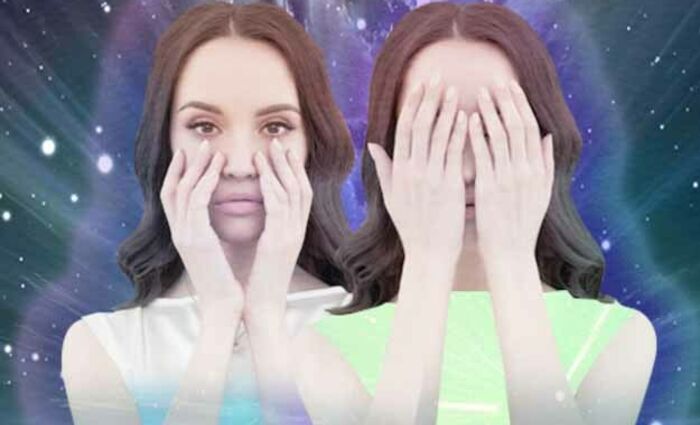 Aquarius-Pisces Cusp: Dates, Traits, and Compatibility
Discover the unique compassion of the Cusp of Sensitivity
This article's content is based on The Secret Language of Birthdays book by Gary Goldschneider & Thomas Rezek.
If you were born on the Aquarius-Pisces cusp, between February 15 to 21, you are full of compassion and creativity. You are born on the Cusp of Sensitivity and can feel the weight of the world -- which is both a blessing and a curse!
Because you're born on the Aquarius-Pisces cusp, you feel the influence of both planets Uranus and Neptune. Uranus (the ruling planet of Aquarius) riles up your eccentric and progressive energy, while Neptune (the ruling planet of Pisces) encourages you to embrace your dreams and imagination. You might find that you frequently get lost in in your mind, and have trouble keeping up with the real world! But your thoughts can be impressively powerful and spiritual, so keep feeding that vast brain of yours.
Spiritual, artistic, peace-loving, and friendly, those born on the Aquarius-Pisces cusp are highly original people. This is the cusp most likely to be labeled "offbeat" or "eccentric". You are highly intellectual, however, probably not so good with practical details and follow-through. Your intuitive powers are very strong, and delving into spiritual matters and philosophical ideals is much more important to you than just managing the details of day-to- day life.
You are incredibly sensitive to the world around you, but this doesn't mean you burst into tears at the slightest thing! On the contrary, you're quite strong emotionally. What it means is that you are especially in-tune with the feelings, fears, hopes, and needs of everyone around you. The humanitarianism of Aquarius combines with the empathy of Pisces to help you -- or maybe force you -- to take compassion and understanding to new heights. You absorb the feelings of those around you and have a genuine desire to help others. However, it's important you remember to nurture your own needs and feelings, too. The emotions of the world can often be negative, and could make you feel depressed or overwhelmed from time to time. Allow yourself the same love you so willingly give to others.
Strengths:
Understanding, empathetic, generous, intuitive, idealistic, creative
Your innate sensitivity and love for humanity make you a very kind, caring, and generous individual. Others are attracted to your selflessness and ability to see the world with all- encompassing compassion and understanding. You're strongly appreciated amongst your friends and family because you're such a great listener and confidant.
Weaknesses:
Detached, depressed, isolated, unfocused, insecure
Your mind is in the clouds and your eyes are on the future, which disconnects you from what's happening in the present moment. It can be hard for you to engage in casual, everyday conversation with friends, family, or coworkers, because you'd rather escape into your imagination. Dreams will enrich you, but you'll need to pull yourself back down to earth every once in a while in order to live your fullest, most balanced life.
Compatibility:
You make a delightful partner! You have a lot of love to give and have an even greater understanding of how your partner wants to be loved. Earth signs will appreciate your sensitivity and your unwavering compassion, and will help keep you grounded with their firm grasp on reality. Water signs will understand you. They will connect with you on an intuitive, spiritual level and provide you with the deep talks you crave and domesticity you need.
Advice:
Allow your creativity to flow! Find a life path that encourages your daydreaming self to do what you do best. Be as imaginative and creative as you can -- you won't feel fulfilled otherwise. Offer your empathetic ear and words of advice to those who need it, and try not to let the sad stuff get to you. You have a rare understanding of the world and have unique ideas on how to change it, so keep moving and stay hopeful!
Celebrities:
Rihanna, Ed Sheeran, The Weeknd, Eckhart Tolle, Kurt Cobain, Trevor Noah, Paris Hilton, John Travolta
Your birthday reveals SO much more about YOU! Get your FREE Birth Chart Reading now »
Your birthday reveals SO much more about YOU! Get your personalized Birth Chart Reading now »
Read About Another Cusp:
Aries / Taurus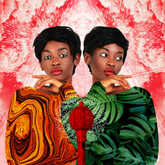 April 16 - 22
The Cusp of Power
Taurus / Gemini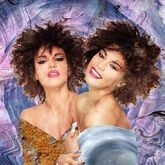 May 17 - 23
The Cusp of Energy
Gemini / Cancer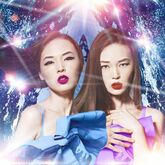 June 17 - 23
The Cusp of
Magic
Cancer / Leo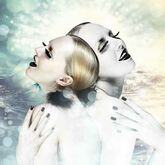 July 19 - 25
The Cusp of Oscillation
Leo / Virgo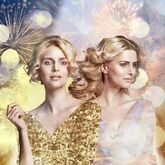 August 19 - 25
The Cusp of Exposure
Virgo / Libra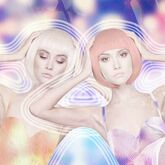 September 19 - 25
The Cusp of Beauty
Libra / Scorpio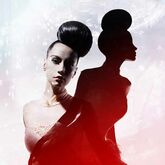 October 19 - 25
The Cusp of Drama
Scorpio / Sagittarius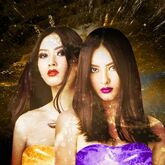 November 18 - 24
The Cusp of Revolution
Sagittarius / Capricorn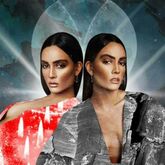 December 18 - 24
The Cusp of Prophecy
Capricorn / Aquarius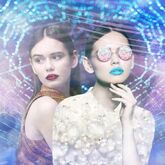 January 16 - 23
The Cusp of Mystery
Aquarius / Pisces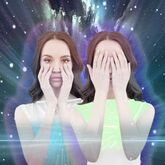 February 15 - 21
The Cusp of Sensitivity
Pisces / Aries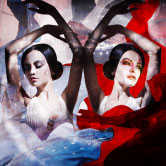 March 17 - 23
The Cusp of Rebirth