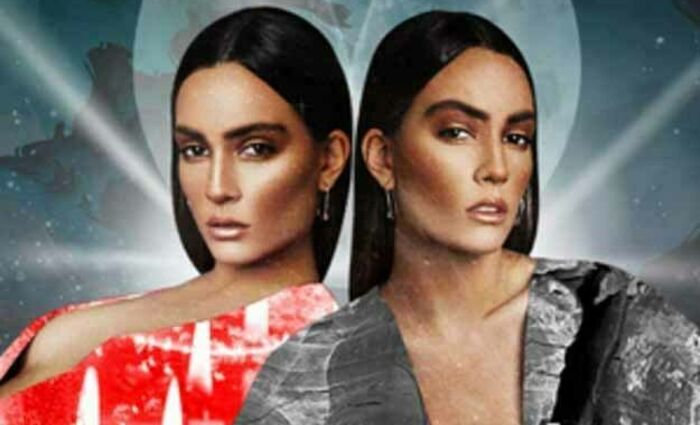 Sagittarius-Capricorn Cusp: Dates, Traits, and Compatibility
Discover the enlightenment of the Cusp of Prophecy
This article's content is based on The Secret Language of Birthdays book by Gary Goldschneider & Thomas Rezek.
If you were born on the Sagittarius-Capricorn cusp, from December 18 to 24, you are a true visionary headed toward certain success! You were born on the Cusp of Prophecy, and your strong will and intense determination will get you anywhere you want to go.
Jupiter rules Sagittarius as the planet of expansion, and Saturn rules Capricorn as the planet of limits and lessons -- this means you get the best of both worlds! This combination of inspiration and sensibility blesses you with not only great visions, but also the practicality to turn them into something real.
You are fueled with the passion of a Fire sign (Sagittarius) and the determination of an Earth sign (Capricorn), pushing you forward with fierce tenacity! The Fire element helps you think positively and get excited about life, but Fire alone can die out quickly. Thankfully you are also influenced by the Earth element, which gives you an extra dose of stamina to take things to the finish line.
People born on the Sagittarius-Capricorn cusp are social, caring, and loyal. You'll always be surrounded by people who love and admire you and are interested in what you have to say. Being as enlightened and reasonable as you are, others continually seek your advice. Just be gentle and understanding with those who come to you! Teaching others is a strong suit of yours, as long as you don't get aggressive or impatient with people who learn at a different pace.
The influence of the Sagittarius-Capricorn cusp creates brave, hardworking individuals who are ready to thrive! You're motivated and eager to climb ladders and kick some workforce butt. But your intense focus and drive can create a wedge between you and your loved ones. You are independent and uncompromising, and while that attitude will have you changing the world, you might wind up a little lonely from time to time.
If you're born on this Cusp of Prophecy, you have all the potential you could ever imagine, right at your fingertips. Be thankful for the natural energy and determination that boils inside you, but make sure you use it for good. You can make a genuine difference, as long as you have a plan and know where you're going! If you can remember to care for others and have a good time on your way to the top, you'll be the teacher and leader you were born to be!
Strengths:
Responsible, outgoing, friendly, fair, loyal, humorous, successful
Your desire to expand your mind and experience all life has to offer -- coupled with your determination and drive -- can have you making a big, positive impact in your life and the lives of others. You're able to see and understand the issues at large, then be organized enough to take the slow and steady steps needed to reach your goals. You know how to problem solve strategically, without losing your optimistic attitude -- the makings of an incredible leader!
Weaknesses:
Moody, closed, intense, impatient, uncooperative, selfish
You can come across as quite isolated and intense when you're in the zone. You're influenced by that fiery Sagittarius energy, but your Capricorn side prefers to turn into ambition and success. With all this passion going into your work world, there's not a lot of time left for the people in your life. Though you're outgoing and loyal to those who make it into your circle, you might not offer them the emotional balance that a true friendship or romance deserves.
Compatibility:
Belonging to the Cusp of Prophecy means leading, teaching, and often being occupied at work or with your talents and passions. To have a successful romantic relationship, you must partner with someone who's willing to listen and learn from you and understand your busy schedule. Fire signs will match your passion and encourage your hard work, but their go-go-go approach will test your patience. Earth signs will make you feel grounded, and they'll appreciate your reliability as much as you appreciate theirs.
Advice:
Try not to cut yourself off from others so much. You're a great worker and have brilliant ideas that will push you up the professional ladder, but spending too much time at work or on personal projects can limit your growth. You need intelligent, fun, and philosophical conversation to keep you inspired -- which you can't always find at the office. So let your social butterfly loose! Put more time into making friends and enjoying your loved ones, and you'll feel much more fulfilled overall.
Celebrities:
Brad Pitt, Steven Spielberg, Meghan Trainor, Ryan Seacrest, Jake Gyllenhaal, Keith Richards, Samuel L. Jackson
Your birthday reveals SO much more about YOU! Get your FREE Birth Chart Reading now »
Your birthday reveals SO much more about YOU! Get your personalized Birth Chart Reading now »
Read About Another Cusp:
Aries / Taurus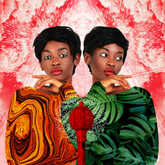 April 16 - 22
The Cusp of Power
Taurus / Gemini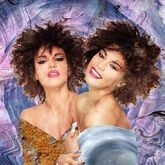 May 17 - 23
The Cusp of Energy
Gemini / Cancer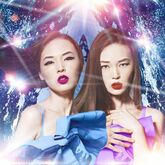 June 17 - 23
The Cusp of
Magic
Cancer / Leo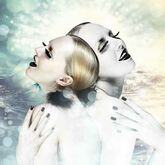 July 19 - 25
The Cusp of Oscillation
Leo / Virgo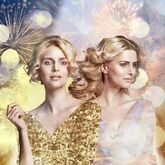 August 19 - 25
The Cusp of Exposure
Virgo / Libra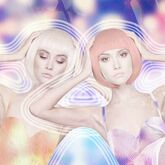 September 19 - 25
The Cusp of Beauty
Libra / Scorpio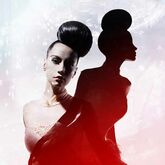 October 19 - 25
The Cusp of Drama
Scorpio / Sagittarius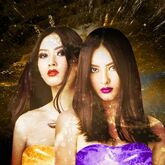 November 18 - 24
The Cusp of Revolution
Sagittarius / Capricorn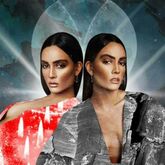 December 18 - 24
The Cusp of Prophecy
Capricorn / Aquarius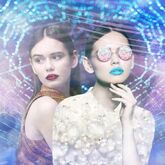 January 16 - 23
The Cusp of Mystery
Aquarius / Pisces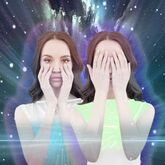 February 15 - 21
The Cusp of Sensitivity
Pisces / Aries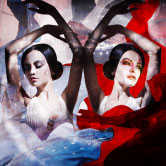 March 17 - 23
The Cusp of Rebirth