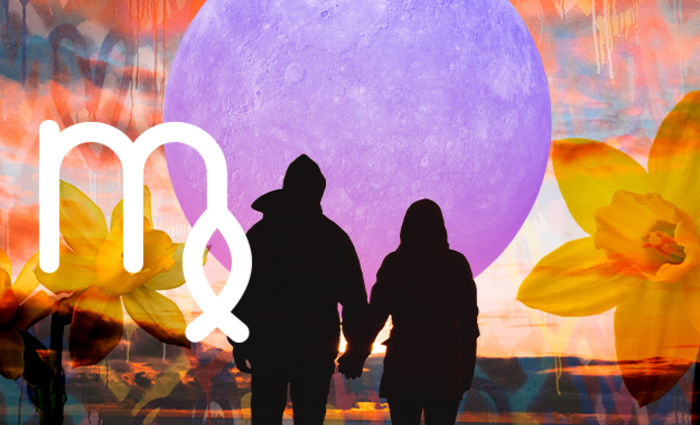 Virgo 2022 Love Horoscope: Your Key Dates for Romance
Get accurate love predictions with your Yearly Love Horoscope...
While grounded Virgo may be the last sign that would ever want a fairy tale romance, you could be the one who gets it in 2022, as the rare conjunction between Jupiter and Neptune in Pisces takes place in your 7th House of Relationships on April 12.
Pisces is your opposite sign, and Jupiter and Neptune both share its expansive, idealistic spirit. Your usual practical and critical nature will therefore be slammed by a great big tidal wave of everything you are not. You might, however, be lucky enough to experience this as getting swept off your feet. While someone who sounds too good to be true probably is, you may want to enjoy them for a while anyway. As long as you are realistic about its limitations, a thrilling short-term connection could be refreshing for you.
Reveal ALL the major love energy headed your way in 2022 with personalized love predictions »Reveal ALL the major love energy headed your way in 2022 with personalized love predictions »
How you understand and identify yourself may be up for refining during this year's retrogrades of Mercury, your ruling planet. Engaging with this process can help you stay grounded if you are getting too caught up in the excitement of a relationship. So, make sure not to completely lose your head during these retrograde periods: January 14 to February 3, May 10 to June 3, September 9 to October 2, and December 29 into early 2023.
The people you attract this year are likely to have good intentions toward you, even if you find them disruptive at times. This year's eclipses on April 30, May 16, October 25, and November 8 highlight your 3rd House of Short Trips and 9th House of Adventure, so a date or mate might egg you on to pursue the fun path if you are torn by your commitment to duty.
Generous Jupiter enters Aries, your 8th House of Big Money, from May 10 to October 28 and again on December 20. You may be intimidated by a lavish gift someone wants to give you, but opening up to accept it could help you develop a healthier attitude toward love in general, as you discover that not everyone is acting from an ulterior motive.
Reveal ALL the major love energy headed your way in 2022 with personalized love predictions »Reveal ALL the major love energy headed your way in 2022 with personalized love predictions »