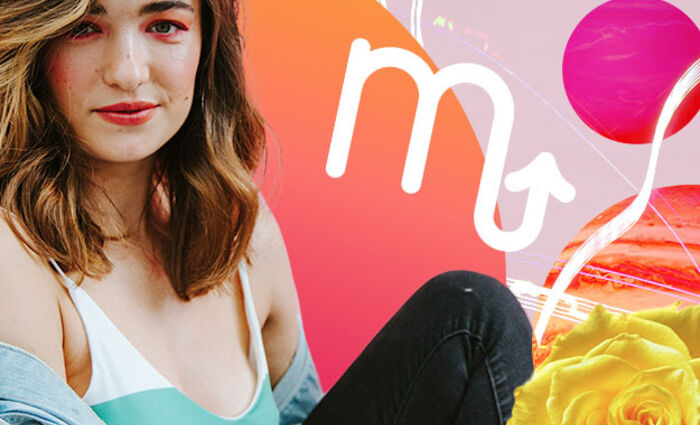 Your 2024 Scorpio Horoscope: A Year to Open Up
Read your yearly horoscope to see what lies ahead
You may not get to be in control as much as you prefer during 2024, Scorpio -- and being vulnerable in this way might sometimes terrify you. You're tough enough to handle the challenge, though. Following the flow of events instead of fighting against it could ultimately provide the transformation you crave.
Pluto's moves push you to look within
Key Dates: January 20, September 1, November 19
You may have gotten in the habit of talking your way into anything you want during powerful Pluto's long stay in your 3rd House of Communication. That gravy train is likely to end as Pluto moves into your 4th House of Roots from January 20 to September 1 and again to stay on November 19. Under this relentlessly grounded influence, you'll be forced to acknowledge what's real. On the plus side, there are probably some good things hiding amidst whatever you've been trying to escape. Sort through it all, and start building yourself a strong foundation.
Patience may be necessary at the Total Solar Eclipse
Key Date: April 8
Things that you don't have control over could throw off your plans when the Total Solar Eclipse on April 8 lands in your 6th House of Health, Work, and Responsibilities. Figuring out who's to blame for a disruption you experience may be tempting, but it probably won't solve the problem any faster. If you're in a hurry to get back to your own agenda, you might be inclined to pursue the first answer that crosses your mind. Think critically and take your time finding the best answer, though -- you want a solution that will last!
Jupiter gives you a megaphone when it moves into Gemini
Key Dates: May 25, June 2, August 19, December 24
Communicating your intensity is possible as exuberant Jupiter enters your intimate 8th house starting May 25. As the giant planet harmonizes with profound Pluto on June 2, you might be able to articulate how an experience from your early life affected you. However, when Jupiter grates against inhibited Saturn in your expressive 5th house on August 19 and December 24, watch for lopsided exchanges -- you can't expect everyone else to spill all their secrets to you if you're not willing to reveal anything about yourself! Conversely, if you're on a roll, make sure you give others a turn to talk.
Venus in Scorpio is all about reasonable risks in relationships
Key Dates: September 22-October 17
Love planet Venus is in your sign from September 22 to October 17. Although your need to protect your sensitive side can make it difficult to open up, the world's likely to be in a compatible place as Venus harmonizes with passionate Mars on October 8 and idealistic Neptune on October 15. What you reveal once you feel comfortable could surprise others as Venus opposes rebellious Uranus on October 14. You won't necessarily be able to control what happens next, but don't blame yourself for that -- it's the nature of relationships no matter what you do.
Mercury Retrogrades delay gratification
Key Dates: April 1-25, August 5-28, November 25-December 15
Work and money issues may require extra attention during 2024's Mercury Retrograde. The first full one, from April 1 to 25, emphasizes the need for patience surrounding the Total Solar Eclipse. From August 5 to 28, when Mercury is retrograde in your 11th House of Friendship and 10th House of Career, hear out any professional leads you receive from your pals, but don't expect them to manifest immediately. Finally, while Mercury Retrograde strikes in your 2nd House of Resources from November 25 to December 15, watch your holiday spending -- hidden charges could make purchases more expensive than they seem.
2024's focus on practical matters might be boring for you at times, Scorpio -- you may think you're destined for something grander! There will be opportunities for your intensity to make a meaningful difference, though, so don't squander it on fights that don't need to happen.
Ready to go even deeper? Get a whole year of Astrology predictions specific to YOUR birth chart!