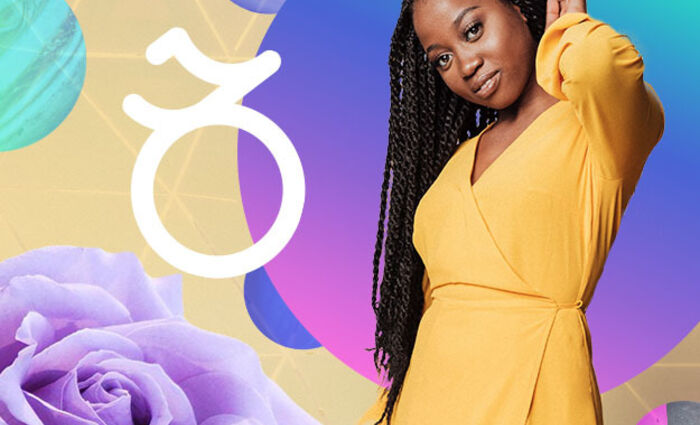 Your 2024 Capricorn Horoscope: A Year to Reflect
Read your yearly horoscope to see what lies ahead
The heat is finally about to be off, Capricorn! Disruptive Pluto's long journey through your sign ends this year, which you've perhaps been looking forward to for a while. You just have to clear a few final hurdles before you can put this troublesome transit behind you.
Consider creative financial moves with Pluto in your corner
Key Dates: January 20, September 1, November 19
Transformative Pluto has been in your sign since 2008, demanding an exhausting amount of personal growth from you. Perhaps others would be interested in hearing what you've learned now that you're wrapping up that project. As Pluto proceeds into your 2nd House of Resources from January 20 to September 1, and parks there to stay on November 19, you might think about whether it's possible to convert your skills and experiences into money. With the upheaval of Pluto narrowing its focus to your finances, looking beyond the standard path may be necessary in this area of your life.
Venus says: "Balance is sexy!"
Key Dates: January 23-February 16, November 11-December 7
Love planet Venus is in your sign twice during 2024, from January 23 to February 16 and from November 11 to December 7. Both times, she blends well with structured Saturn (January 28 and November 22), revolutionary Uranus (February 7 and December 2), and idealistic Neptune (February 13 and December 4). Under these influences, your approach to relationships is likely to be in line with what your peers are craving. Your characteristic stability is attractive, but you know when to give a little to make things flow more smoothly. Change isn't a bad thing if it's well thought out!
Letting go is possible at the Total Solar Eclipse
Key Date: April 8
Resilience may be necessary when the Total Solar Eclipse occurs in your 4th House of Security on April 8. As eclipses sometimes bring endings, you might lose something you've come to rely on. Whether this is a physical item or an emotional connection, the loss could understandably be upsetting. Learning to get by without it can show you how strong you are. Although you probably won't be ready to see the good in the situation immediately, perhaps whatever you were attached to was holding you back. You have the right to take pride in any growth you subsequently experience, even if the way it started wasn't ideal.
Jupiter in Gemini will keep you busy
Key Dates: May 25, June 2, August 19, December 24
Optimistic Jupiter moves into your 6th House of Work on May 25 and stays there for the rest of the year. This planet has a reputation for knowing how to have a good time, so you could wind up with duties you happen to enjoy. As Jupiter aligns with magnetic Pluto in your finance sector on June 2, you might also get a financial boost. That said, sometimes Jupiter just makes things bigger, and that can also apply to your workload under this influence -- don't be surprised if you're a little busier than you find comfortable, even in a situation that's reasonably satisfying overall.
Mercury Retrogrades make you think
Key Dates: April 1-25, August 5-28, November 25-December 15
2024's Mercury Retrogrades could stimulate your mental life. Mercury is retrograde in your 4th House of Home and Family from April 1 to 25, snarling routine family communications but potentially fueling productive reminiscing about the past. From August 5 to 28, while Mercury Retrograde hits your philosophical 9th house and intimate 8th house, changes in your beliefs may affect a close relationship of yours. When Mercury turns retrograde in your contemplative 12th house from November 25 to December 15, listening to your dreams and following your curiosity wherever it leads might be informative!
Although you may be eager to move on from Pluto's intense time in your sign, reflecting on what you've accomplished can help you tie up this chapter of your life in a meaningful way. You're tough to have made it this far -- revel in that!
Ready to go even deeper? Get a whole year of Astrology predictions specific to YOUR birth chart!