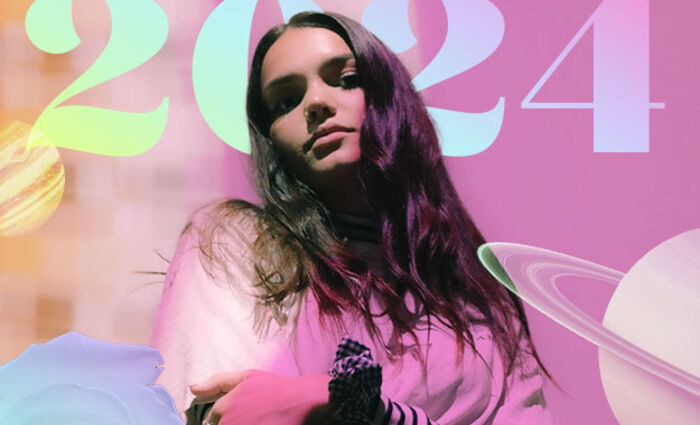 Your 2024 Horoscope: A Year to Watch and Learn
Read your yearly horoscope to see what lies ahead
One era ends, and a new one begins. By the end of 2024, transformative Pluto will have concluded its stay in Capricorn, where it's been shaking things up since 2008. Pluto's change of sign is the most striking astrological event of the year, portending hard-to-miss changes in the collective.
Pluto calls for a different approach
Key Dates: January 20, September 1, November 19
As resentful Pluto shifts back and forth between traditional Capricorn and visionary Aquarius throughout 2024, we may struggle to decide who's to blame for our problems. Overall, Pluto's time in Capricorn has emphasized the failings of top-down authority figures. However, as Pluto pops into Aquarius from January 20 to September 1, we could discover that our peers aren't saints either.
Pluto's last moments in Capricorn this time around take place from September 1 to November 19, covering a span that includes Election Day in the United States. The result is likely to be clear, decisive, and defining. Perhaps it will also hearken back to the hope and change promised as Pluto entered Capricorn in 2008. What has changed, and what have we got to be hopeful about as Pluto commences a 20-year stay in Aquarius on November 19?
Good intentions can go awry at the Total Solar Eclipse
Key Date: April 8
Pluto's time in idealistic Aquarius could show us the dark side of the collective. Tensions of this sort may flare at the Total Solar Eclipse in individualistic Aries on April 8. Eclipses can hide things from view, so we might be temporarily oblivious to how we're trampling on valid personal freedoms as we passionately strive for the common good. Becoming overly convinced of our own righteousness in such an effort is potentially dangerous.
Surprises abound when Jupiter meets Uranus
Key Date: April 20
A bolt from the blue could shake us out of unnecessarily restrictive thought patterns. On April 20, fortunate Jupiter and revolutionary Uranus unite in earthy Taurus. Together, they may bring useful innovations and unexpected opportunities. These two planets both crave freedom, so protests are possible if the surrounding circumstances are too hostile toward that longing. This might be exactly the reality check that some rigidly held Aquarian dogmas need!
Jupiter's move into Gemini brings an optimistic attitude
Key Date: May 25
On May 25, Jupiter shifts into communication-oriented Gemini. Amid the upheaval of Pluto's retrograde movement, there will likely be a lot to talk about. Hearing a variety of opinions can help us find our places in the unpredictable environment.
Gemini energy has a reputation for shallowness. It's better known for impulsive brainstorms than for fully-formed strategies. However, as Jupiter in this sign harmonizes with profound Pluto on June 2, ideas could be deeper than they appear. Gemini's social nature connects people from different walks of life, and this cross-pollination may produce transformative alliances. Perhaps each of us is carrying a piece that belongs in someone else's puzzle. Finding the matches is likely to be thrilling!
That said, tempering our expectations might be necessary at times. Jupiter will clash against gloomy Saturn in Pisces on August 19 and again on December 24. Under these transits, our desire to be optimistic may conflict with heavy emotions that can't just be wished away. Spiritual bypassing is a big hazard here. We'll have to remember that uncomfortable feelings are less likely to last forever if they're allowed to flow along their natural course instead of being suppressed.
Mercury Retrogrades emphasize fire signs all year long
Key Dates: January 1, April 1-25, August 5-28, November 25-December 15
The last Mercury Retrograde of 2023 actually ends in Sagittarius on New Year's Day 2024, giving the year a bit of a slow start. Mercury next goes retrograde in Aries from April 1 to 25, so we may want to take care of any important financial paperwork in advance of that.
Mercury is retrograde again from August 5 to 28, starting in Virgo and ending in Leo. Miscommunications here could add to the overall bad mood of the Jupiter-Saturn square, so we should avoid rushing to make decisions.
Finally, Mercury is retrograde in Sagittarius from November 25 to December 15. Although this could throw some complications and delays into holiday travel, we'll probably enjoy reminiscing about old times once we finally reach our destinations.
Over the course of this transitional year, some problems might seem to resolve, only to be replaced by new concerns. The tools and alliances that served us while Pluto was in Capricorn may no longer be what the moment requires. An attitude of detached observation can help us figure out what's necessary now.
Ready to go even deeper? Get a whole year of Astrology predictions specific to YOUR birth chart!