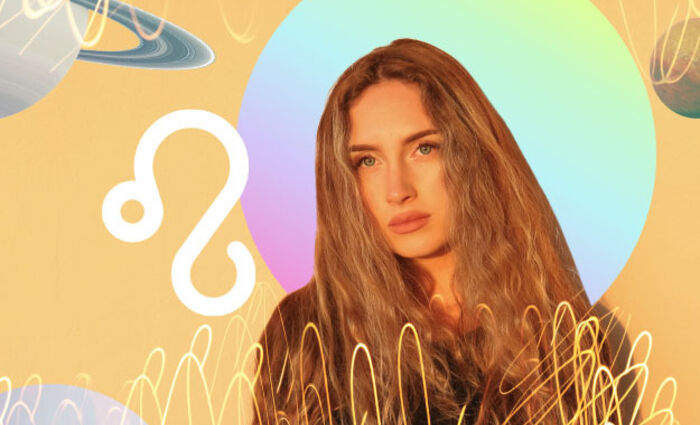 Your 2024 Leo Horoscope: A Year to Define Your Desires
Read your yearly horoscope to see what lies ahead
Finding fulfilling relationships, both romantic and platonic, is possible this year, Leo. That said, your challenge won't just be crossing paths with the right people. You'll also have to understand your own needs and desires well enough to recognize potentially good matches when you see them!
Pluto dares you to open up
Key Dates: January 20, September 1, November 19
Keeping your nose to the grindstone for the past several years as intense Pluto transited your responsible 6th house has perhaps helped you hide from certain fears about relationships -- you've simply been too busy to engage! Now, as this pushy planet pops into your 7th House of Partnerships from January 20 to September 1, you'll likely have to interact more closely with others. It'll be crucial to avoid projecting your own anxieties onto them. Deal with what's yours when Pluto returns to your 6th House of Wellness from September 1 to November 19, and get ready to connect deeply going forward.
Ideas have consequences at the Total Solar Eclipse
Key Date: April 8
The Total Solar Eclipse in your philosophical 9th house on April 8 might make you acknowledge that the opinions you espouse aren't just words. Perhaps it'll become inescapably clear to you that an upsetting outcome you're experiencing is the logical consequence of living according to some strongly held belief. Changing your mind when you learn new information doesn't have to be the end of the world, but it can hurt your pride at least temporarily, especially if you were very vocal about your previous views. Try to remember that you are more than whatever political or spiritual labels you claim.
Jupiter in Gemini helps you find your people
Key Dates: May 25, June 2, August 19, December 24
When one door closes, another door opens. If the upheaval of the Total Solar Eclipse led you away from an organization you were committed to, exuberant Jupiter's entry into your social 11th house on May 25 can give you opportunities to find another place where you belong. As Jupiter aligns with Pluto on June 2, a new group might also provide a promising one-on-one connection. However, while Jupiter challenges inhibited Saturn in your intimacy sector on August 19 and December 24, finding the right balance for sharing personal information could be challenging. You don't have to spill all your stories at once!
Venus arrives with a call to relax your approach to romance
Key Dates: July 11-August 4
Love planet Venus is in your sign from July 11 to August 4, drawing your focus toward looking your best as well as connecting with others. This period gets off to a dramatic start when Venus opposes intense Pluto on July 12. You may feel a sense of urgency to push someone to commit. Letting events flow naturally instead could result in a better outcome as Venus harmonizes with the destiny-oriented North Node on July 19 and abundant Jupiter on July 21. You can't control everything -- and sometimes that's a good thing!
Define yourself during Mercury Retrogrades
Key Dates: April 1-25, August 5-28, November 25-December 15
This year's Mercury Retrogrades will push you to clarify how you present and understand yourself. The first one, from April 1 to 25, takes place in your 9th House of Beliefs, intensifying the impact of the Total Solar Eclipse. The next, from August 5 to 28, affects your 2nd House of Finances and 1st House of Identity, refining your priorities. During the final Mercury Retrograde of the year from November 25 to December 15, don't feel guilty about pursuits that seem unproductive -- with your playful 5th house emphasized, learning what you enjoy can provide needed direction!
Although you might worry that all this introspection sounds self-indulgent, the good news is that it won't only benefit you. With disruptive Pluto entering your relationship sector, you probably can't take harmony with others for granted. However, being the most thoughtful version of yourself possible can only help.
Ready to go even deeper? Get a whole year of Astrology predictions specific to YOUR birth chart!