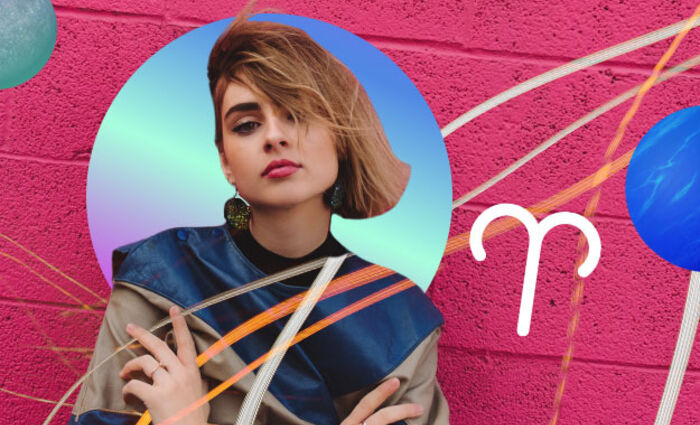 Your 2024 Aries Horoscope: A Year to Know Yourself
Read your yearly horoscope to see what lies ahead
A push toward personal growth could make this a challenging year for you, Aries. Although you probably won't be alone, there will always be some things only you can do for yourself and some doors you have to walk through alone.
Assess new associations carefully with Pluto in the mix
Key Dates: January 20, September 1, November 19
Finding your people could become an obsessive quest as transformative Pluto dips into your 11th House of Community from January 20 until September 1 and then returns to stay on November 19. However, as you try out different groups, make sure that their dynamics don't remind you too much of whatever oppressive authority figure you're trying to get away from. Perhaps you'll learn that bullying behavior isn't confined to individuals who obviously look like trouble -- it can come out in anyone who feels they have the right to control others, even if their reasons sound benevolent.
Relationship changes could rock your identity in April
Key Dates: April 5-29
Love planet Venus inhabits your sign from April 5 to 29, perhaps bringing a new relationship or changes to an existing connection. If you've tended to treat your partnership -- or lack thereof -- as a prominent part of your identity, that view could be shaken. You'll have to be careful to determine which conflicts have anything to do with your significant other and which are really more about your own issues. The process of patiently thinking all this through is likely to bring you fruitful and lasting insights regardless of what happens in the short term.
Redefine yourself with the Total Solar Eclipse in your sign
Key Date: April 8
While Venus is still in your sign, the Total Solar Eclipse takes place there on April 8. This awe-inspiring event could further emphasize that sense of wondering who you really are. Whether you experience disturbances involving your physical body or you feel that your role in relation to other people is shifting, it'll potentially be difficult for you to redefine yourself in the absence of something major you'd taken for granted. With relaxed Venus close by, though, maybe you don't have to know all the answers immediately -- you can likely get away with coasting a bit. Stay aware of who sticks by you throughout any upheaval you experience.
Your big lesson this year: Embrace positive feedback from others
Key Dates: May 25, June 2, August 19, December 24
On May 25, buoyant Jupiter breaks through into your 3rd House of Communication, strengthening your gift of gab for the rest of the year. When Jupiter harmonizes with deep-digging Pluto on June 2, you might want to ask some pointed questions of a group you're thinking about joining. If they have nothing to hide, that's great -- and perhaps it's also hard, because then you're left with no one but yourself to critique.
Your inner dialogue could get harsh this year as Jupiter provokes brutal Saturn in your 12th House of Self-Undoing on August 19 and December 24, but weighing it against the friendlier comments you'll likely receive from the people around you can help you maintain a balanced perspective.
Steer your own ship during the Mercury Retrogrades
Key Dates: April 1-25, August 5-28, November 25-December 15
This year's Mercury Retrogrades will expand on the theme of introspection for you. The first one, in your sign from April 1 to 25, intensifies the drama and confusion of the Total Solar Eclipse. The next, occurring from August 5 to 28, affects your 6th House of Work and 5th House of Creativity, perhaps provoking you to wonder how fully you're able to express yourself in your daily life. Finally, from November 25 to December 15, the Mercury Retrograde in your philosophical 9th house may push you to examine how your beliefs and expectations have contributed to the outcomes you've experienced so far.
Although this year is likely to ask a lot from you, you also have plenty to gain! If you don't like what you see after a thorough look within, 2024 offers a golden opportunity to make changes that will serve you well for a long time going forward.
Ready to go even deeper? Get a whole year of Astrology predictions specific to YOUR birth chart!