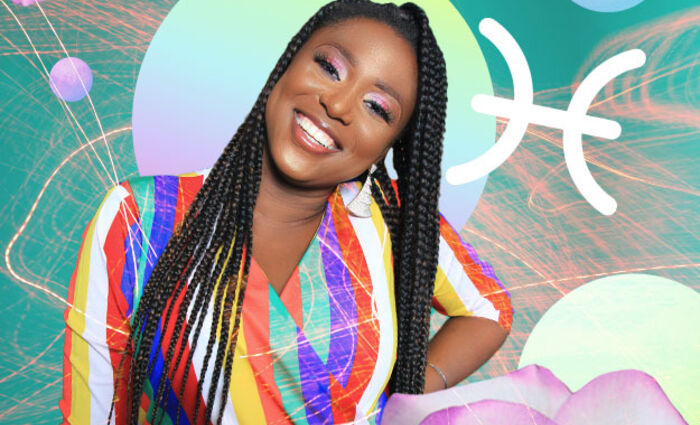 Your 2024 Pisces Horoscope: A Year to Take the Lead
Read your yearly horoscope to see what lies ahead
Responsibility is likely to be a key concept for you in 2024, Pisces. It might be easy for you to see how others fall short of their commitments. However, turning the question around on yourself and asking what you can do better may give you more room to grow.
Pluto's time in Aquarius nudges you to look within
Key Dates: January 20, September 1, November 19
Perhaps you've been passionate about addressing social injustices during intense Pluto's long transit through your 11th House of Community. As Pluto passes into your 12th House of Contemplation from January 20 to September 1, you might need to start looking within. Society can't be blamed for all your problems, no matter how troubled it is! Make a final attempt to serve the world from September 1 to November 19. After that, you'll have to turn your attention to the parts of your personal life that typically seem easier to avoid. Understanding yourself better is likely to be worth the effort.
Avoid overly dramatic love stories, no matter how much Venus tempts you
Key Dates: March 11-April 5
Romantic Venus will be in your sign, one of her favorite places, from March 11 to April 5. Unfortunately, she might be in a bit over her head when she runs into depressive Saturn on March 21 and deceitful Neptune on April 3. Under the circumstances, seeing a love interest accurately may be difficult. Perhaps you'll feel sorry for someone who has a dramatic tale of hard luck and come up with a plan to help them out of it. Not everyone wants to be rescued, though. If you can't accept them the way they are, you probably aren't the right match for them.
Build your financial independence at the Total Solar Eclipse
Key Date: April 8
Money matters could be challenging when the Total Solar Eclipse hits your 2nd House of Resources on April 8. As eclipses sometimes hide things from view, missing or incomplete information might make a decision you face more difficult than it should be. Perhaps this is a sign that you need to simplify the equation overall. If you can't rely on other people to pull their weight when you collaborate with them, you may be better off finding a way to move forward on your own. Although there can be legitimate reasons to join forces, consider whether you're mostly staying in league with them due to unfounded fears.
Jupiter in Gemini gives you a soft landing
Key Dates: May 25, June 2, August 19, December 24
Home and family issues could get help this year as benevolent Jupiter enters your domestic sector starting May 25. When Jupiter aligns with profound Pluto in your subconscious zone on June 2, airing unresolved feelings regarding a long-ago incident may bring relief. Even so, while Jupiter clashes against reserved Saturn in your sign on August 19 and December 24, you might have to honor your own boundaries with your relatives. Wanting different things doesn't necessarily mean anyone has done anything wrong -- you just need to be honest about it. Remember that being able to say no sometimes can ultimately make your relationships healthier.
Mercury Retrogrades review your professional direction
Key Dates: April 1-25, August 5-28, November 25-December 15
Strengthening your practical side may be necessary during this year's Mercury Retrogrades. The Mercury Retrograde in your money sector from April 1 to 25 adds to the frustration surrounding the Total Solar Eclipse, so try to handle any important financial paperwork before that. Delegating duties to others could get complicated from August 5 to 28, when Mercury moves retrograde in your 7th House of Relationships and 6th House of Responsibilities. Finally, Mercury turns retrograde in your 10th House of Career from November 25 to December 15, which might actually be good for returning to a type of work you did in the past.
The introspection you're likely to engage in this year has the potential to clarify your path forward in life. Although you might wind up becoming more independent than you've previously been, don't think of it as leaving others behind -- think of it as giving them an example to follow.
Ready to go even deeper? Get a whole year of Astrology predictions specific to YOUR birth chart!