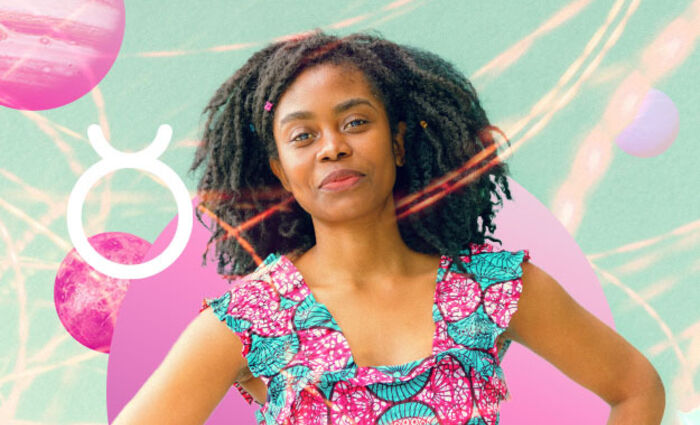 Your 2024 Taurus Horoscope: A Year to Level Up
Read your yearly horoscope to see what lies ahead
You may finally get some of the power you've been craving, Taurus. However, encountering less resistance than usual from the outside world doesn't guarantee that you'll achieve immediate success. First, you'll have to look at your own role in holding yourself back from your goals.
Transformative Pluto pushes you to show what you've learned
Key Dates: January 20, September 1, November 19
Your major beliefs have probably shifted over the past several years. Now, as powerful Pluto enters your 10th House of Authority from January 20 to September 1 -- and again to stay on November 19 -- you may have a chance to put the ideas you've been developing into practice. No matter how thoroughly you've thought things through, there will likely be a few surprises. If you're not happy with the results you're getting, Pluto's last dip into your philosophical 9th house from September 1 to November 19 is a great time to adjust your strategy.
Deep insights are likely at the Total Solar Eclipse
Key Date: April 8
The Total Solar Eclipse on April 8 could reveal important information to take into account as you move forward. It strikes in your 12th House of the Subconscious, perhaps showing the hidden payoff you receive from a frustrating personal habit that you can't seem to stop. Finding a different way to meet that need may be key to breaking the cycle. The 12th house also rules secret enemies, so betrayal by others is possible, but make sure you're on your own side before you start speculating about whether anyone else is out to get you.
This Spring, don't settle for less in love
Key Dates: April 29-May 23
Lovebringer Venus, which is also your sign's ruling planet, is in your sign from April 29 to May 23, giving you opportunities to put your best foot forward in romance. At this point, abundant Jupiter is still in your sign, giving you an all-around boost of good fortune. You're drawn toward stability, but there's no need to settle for a relationship that you don't feel great about just because you're afraid you can't do better. Value yourself enough to hold out for a connection that has room for you to be your best self, even if it's not immediately obvious where you'll find it.
Keep your eyes open for self-sufficient financial opportunities
Key Dates: May 25, August 19, December 24
When Jupiter slides into your 2nd House of Resources on May 25, the blessings you experience are likely to become more focused on your financial life. You could benefit from diversifying your sources of money, like adding a side gig or an investment that gives you passive income. However, as Jupiter clashes against depressing Saturn in your 11th House of Community on August 19 and December 24, you'll have to acknowledge the limits of any approach that depends on the goodwill of strangers on the internet or other crowds. The greater direct control you have over your outcome, the better.
Mercury Retrograde helps you understand what makes you feel secure
Key Dates: April 1-25, August 5-28, November 25-December 15
This year's Mercury Retrogrades draw your focus toward issues of comfort and stability. From April 1 to April 25, reflective Mercury turns retrograde in your contemplative 12th house, encouraging you to dig deep into your own thoughts. From August 5 to August 28, Mercury Retrograde hits your speculative 5th house and security-driven 4th house, pushing you to pin down what you're willing to risk in order to achieve your goals. Finally, from November 25 to December 15, Mercury will be retrograde in your 8th House of Shared Resources. The reminder here is that you don't have to do everything alone, but you do have to accept that involving others will slow things down sometimes.
The hard part of finally moving toward your goals is that everything gets more complicated once you make the jump from theory to practice. Although working out the bugs might seem tedious and frustrating, stick with it -- the world needs your leadership!
Ready to go even deeper? Get a whole year of Astrology predictions specific to YOUR birth chart!