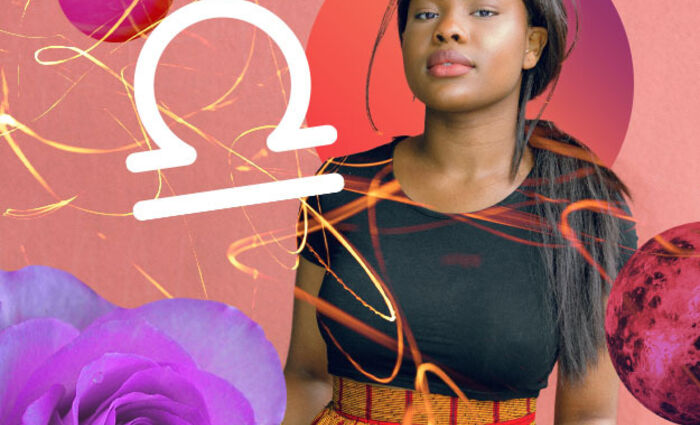 Your 2024 Libra Horoscope: A Year to Trust Yourself
Read your yearly horoscope to see what lies ahead
Looking to others for direction might come naturally to you, Libra. This year, however, the people around you may not be able to provide the answers you need. Sharpening your own discernment could be necessary to carry you through the challenges of 2024.
Pluto gives you some space -- whether you like it or not!
Key Dates: January 20, September 1, November 19
Your 4th House of Family has been in the grip of domineering Pluto since 2008, and perhaps it has seemed like many things in your life are not under your control. That pressure may now begin to ease. The hard part, as Pluto enters your 5th House of Self-Expression from January 20 to September 1, could be finding out what you actually want now that others are no longer blocking you from it. Fortunately, you don't have to know right away -- after making a final visit to your 4th house, Pluto will camp out in your pleasure-oriented 5th house for the next 20 years starting on November 19.
Avoid rose-colored glasses at the Total Solar Eclipse in April
Key Date: April 8
Getting a clear view of a significant person in your life could be difficult when the Total Solar Eclipse on April 8 strikes in your 7th House of Partnerships. Someone who appears or becomes prominent during this time might not be telling you the whole story. If you're choosing to hear only what you want to hear, though, that's not their fault! You'll benefit from knowing what you're looking for in your relationships -- whether the connections are romantic, platonic, or professional -- but don't massage the facts to fit your preferences. Acknowledge what's going on, although it may not be what you'd prefer.
Jupiter's move into Gemini pushes you out into the world
Key Dates: May 25, June 2, August 19, December 24
Abundant Jupiter enters your 9th House of Travel on May 25, making the rest of the year ideal for adventure and expansion. You can indulge your curiosity about anything and everything! Jupiter's helpful trine to perceptive Pluto on June 2 is a great opportunity to identify what makes you personally happy. Unfortunately, as the classically lucky planet clashes with dutiful Saturn in your 6th House of Work on August 19 and December 24, balancing your pursuit of pleasure against your valid responsibilities could be a challenge. Maintaining stable routines can get the boring stuff done sooner, giving you more time to play!
Venus reminds you: You can't always make everybody happy!
Key Dates: August 29-September 22
Venus, your sign's ruling planet, is in your sign from August 29 to September 22. Your idealistic view of love can provide guidance for others as Venus harmonizes with pace-setting Pluto on August 29 and helpful Jupiter on September 15. However, good intentions might not be enough to make everything work out when Venus confronts Pluto on September 22. Pluto changes sign during this time, so what seems to be fine one day could be uncomfortable the next. Try to tell the difference between temporary frustrations and deeper problems that indicate fundamental incompatibility.
Mercury Retrogrades revisit old connections
Key Dates: April 1-25, August 5-28, November 25-December 15
People from your past could return to your life as this year's Mercury Retrogrades hit parts of your chart that emphasize relationships. The Mercury Retrograde in your partnership sector April 1 to 25 increases the confusion of the Total Solar Eclipse -- avoid rushing to conclusions, positive or negative, regarding anyone else's intentions. When Mercury turns retrograde in your 12th House of Privacy and 11th House of Community from August 5 to 28, take some time to think about whether a group you're part of is still a good fit for you. Finally, while Mercury is retrograde in your communicative 3rd house from November 25 to December 15, classmates and others you grew up with may get back in touch.
Having more room than usual to chart your own course could stress you out a bit this year, Libra. Although you'll still have plenty of opportunities to engage with other people, resist the urge to blame them for any frustrations you experience. The freedom to find your bliss comes with responsibility!
Ready to go even deeper? Get a whole year of Astrology predictions specific to YOUR birth chart!