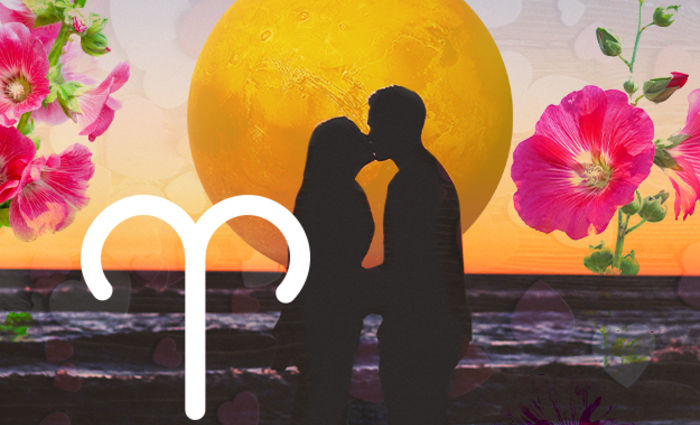 Aries 2022 Love Horoscope: Your Key Dates for Romance
Get accurate love predictions with your Yearly Love Horoscope...
While Aries loves to go, go, go, 2022's emphasis on Jupiter and Neptune in contemplative Pisces could make you take it slow, slow, slow. You may, however, finally conquer relationship frustrations that have been a drag on you for some time.
With Saturn in Aquarius continuing its transit of your 11th House of Friendships and Groups, you may lean on the stability of your longtime social circle. Being strongly attached to the idea that anyone who wants to be your lover has got to get with your friends, however, might not work out.
You may have accepted that the benefits of your friends' reliability come with certain trade-offs, but a new or established partner could bring this tension to a head around the eclipses on April 30, May 16, October 25, and November 8. New love could be especially disruptive if it is fulfilling enough to make it obvious that you have been settling for less.
Reveal ALL the major love energy headed your way in 2022 with personalized love predictions »Reveal ALL the major love energy headed your way in 2022 with personalized love predictions »
As an Aries, you may be known for acting first and asking questions later. However, the conjunction between Jupiter and Neptune in your 12th House of Privacy and Contemplation on April 12 will insist that you take space to figure out what you really want. You might discover that you are the common denominator in some of your ongoing relationship challenges.
Take this inner work seriously, even if it seems tedious or challenging. It will help you prepare for Jupiter entering your sign from May 10 to October 28 and again on December 20. At that time, you may have a chance to reboot how people see you. If you have felt invisible lately, Jupiter in Aries might bring you more attention than you know how to handle.
Your ruling planet, Mars, turns retrograde on October 30 and remains so into 2023. Running your mouth could be even more tempting than usual for you during this time, but don't lead someone on by promising to level-up your partnership in some way if you can't deliver on it.
Reveal ALL the major love energy headed your way in 2022 with personalized love predictions »Reveal ALL the major love energy headed your way in 2022 with personalized love predictions »