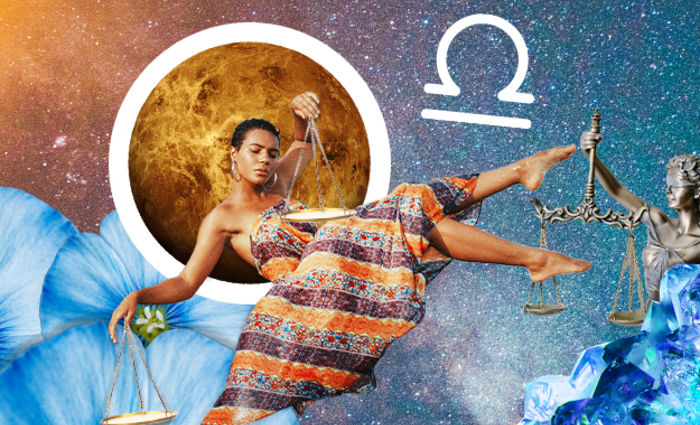 Your 2023 Libra Yearly Horoscope
Find out what awaits you with our astrology predictions!
No one needs to tell you that relationships are a big deal, Libra, but in 2023, they really take center stage. As they play an outsized role in your life, you'll need to figure out how to make time for both love and your workaday world.
Saturn's move into Pisces can feel limiting starting on March 7
Saturn's arrival to your 6th House of Work and Self-Improvement in early March can bring a bit of stress into your schedule. Remember that controlling every little detail is not the solution. Once you learn how to manage this, you might be handsomely rewarded. This could mean that you suddenly get offers for more work or that your job changes in a way that better suits your lifestyle. Over the next few years, you can continue working on perfecting your approach, inviting better health and daily peace of mind.
There's some intensity on the horizon with Pluto's transition into Aquarius
Pluto also switches signs in March, moving into Aquarius and your 5th House of Love, Pleasure, and Play for the first and only time in your life. Between March 23 and June 11, you'll begin to get a taste of the deep change coming toward your romantic life. This might mean meeting someone who utterly rocks your world, or perhaps the ground will shake underneath your current relationship. Coupled with lucky Jupiter's presence in your 7th House of Significant One-to-One Partnership through May, the blessings should outweigh the challenges.
Reveal ALL the major energies headed your way in 2023 with personalized astrology predictions »Reveal ALL the major energies headed your way in 2023 with personalized astrology predictions »
Take your companionship needs seriously in April, May, and July
Take extra special note of the Total Solar Eclipse in Aries on April 20 -- this hits your partnership zone and may shake up a personal or professional relationship. This is the first in a new series of eclipses that will hit your career and relationship houses over the next few years. Pay attention to any insights you gain around how you want to relate with others. Any intense lessons may hearken back to a series of eclipses that occurred from 2014 to 2016.
Things may get deep as Jupiter shifts into your 8th House of Transformation, Sex, and Intimacy on May 16. Shallow one-night-stands won't do it for you -- you'll likely be focused on taking things to the next level with someone. If you thought that the relationship theme was already a bit much, just you wait -- the North Node shifts into your partnership zone on July 17, encouraging you to focus on what you truly want in life and who is able to support you in the process.
Late summer could bring some unexpected reunions (for better or worse!)
Speaking of hearkening back to days gone by, your sign's sweet ruler, Venus, goes retrograde in your 11th House of Groups and Goals from July 22 to September 3. You might get caught in relationship nostalgia mode for the second half of summer, Libra. If you find yourself ruminating over ex-lovers who got away, think twice before you decide to get back together.
On a happy note, old friends and community allies can return to your life. Just keep in mind that relationships that resurface under Venus Retrograde are often short-lived but serve a purpose to teach you something. Please note that beauty treatments, salon visits, and shopping trips are best done either before or after Venus Retrograde.
It all comes back to self-care with a Solar Eclipse in October
With such a massive focus on relationships this year, the question is simple: when will you find time for yourself, Libra? This will be a fundamental question as you approach the October 14 Solar Eclipse in your own sign, bringing the focus back to you, you, and you.
You may become aware of your tendency to give all your energy to your partner, children, or coworkers. It's time to reel it in. Return your attention to your own soul and spirit. If you can take only one vacation in 2023, you might want to plan it for mid-October so you can sun yourself on a beach or breathe in some fresh mountain air as the transformative eclipse shows you what's next in your life.
That's how 2023 will shape up for everyone born under the sign of Libra, but what can you expect on a personal level? Check out our Big Picture Forecast to discover your unique astrology for the year ahead.Check out our Big Picture Forecast to discover your unique astrology for the year ahead.