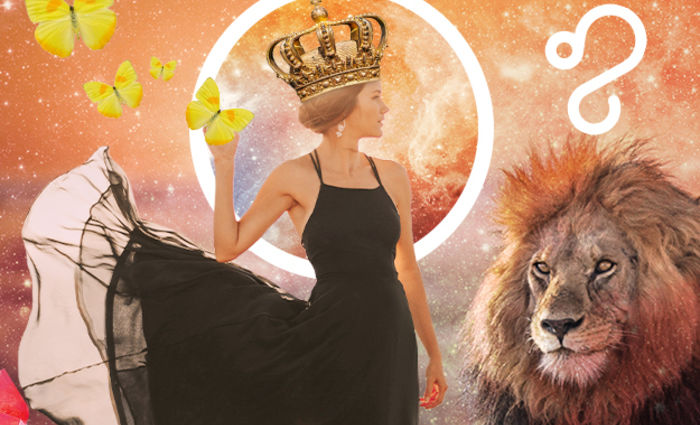 Your 2023 Leo Yearly Horoscope
Find out what awaits you with our astrology predictions!
We all know you just want to be loved, Leo. Well, relationships continue to loom large for you in 2023, growing deeper, more complex, and transformative across the board. Both personal and professional partnerships should look very different by the time the year ends, and you'll know yourself a whole lot better. Relationships are your mirror more than ever before, and they'll help you know when and where drama is truly appropriate.
March brings opportunities to rethink boundaries in your relationships
With responsible Saturn moving into your 8th House of Sexual and Emotional Intimacy in March, you're entering an intense phase during which you may reexamine what it means to connect with another human soul-to-soul. Are some of the boundaries you put up actually walls? Watch out for any pangs of fear about opening up. Facing what you're afraid of can bring you closer to a lover and to yourself.
This reflection will come in handy once powerful Pluto enters your 7th House of Significant One-to-One Partnerships later in March. This begins a long process where your relationships will undergo a long haul of extreme regeneration. Get ready for your alliances to change from the ground up and for the better.
Jupiter has a big impact on your professional life in May and June
Your career gets a major boost courtesy of expansive Jupiter moving into your 10th House of Professional Progress on May 16. This is a once-in-twelve-years opportunity to grow your brand, expand your reach, and quite possibly see your name in bright neon lights where it belongs.
With lucky Jupiter on your side, it's a great time to reach out to VIPs in your industry and send pitches that you'd normally assume are beyond your reach. This is especially true early in June when the North Node joins Jupiter. The universe is supporting your success and your accomplishments could feel like a renewable resource for the rest of the year. Bring that creative flair to whatever you do, Leo.
Nevertheless, when Jupiter challenges Pluto on May 17, your career and a relationship could be in for a clash. It's vital that both support you and help you to thrive. If they don't, then you may need to make some decisions about what encourages your success in the long haul.
Reveal ALL the major energies headed your way in 2023 with personalized astrology predictions »Reveal ALL the major energies headed your way in 2023 with personalized astrology predictions »
The urge to explore may hit in July, thanks to the North Node's retrograde
The North Node moves into your travel zone on July 17, inspiring you to see the world again. Whether that means getting on a plane or pursuing a course that expands your mind, make sure it spurs your curiosity and sense of adventure. Doing so can help you gain a bigger perspective about what direction you want to head in next.
Venus retrogrades in the sign of the Lion this summer
Venus Retrograde comes to your home sign for the first time since 2015, starting in June and lasting until September. What did you experience eight years ago as far as relationships go? Try to recall how you felt and who you were with at the time. Are there similarities to your current situation?
Even if this period feels messy, use it to adjust the sails of your relationship, especially if you made any rash decisions earlier in the year when Pluto and Saturn shook up your love and sex zones. With the love planet rewinding through your 1st House of Ego, you can let go of old insecurities and see yourself in a new lens. The way you show up in matters of dating, mating, and relating for the rest of the year rides on how you respond to relationship issues during Venus Retrograde -- so act accordingly!
That's how 2023 will shape up for everyone born under the sign of Leo, but what can you expect on a personal level? Check out our Big Picture Forecast to discover your unique astrology for the year ahead.Check out our Big Picture Forecast to discover your unique astrology for the year ahead.