BROWSE I CHING HEXAGRAMS
The 64 Hexagrams of the I Ching
1: Creative Power
The atmosphere is ripe with imagination, inspiration and energy, symbolized by the flying dragon. The dragon is an ancient symbol of an electrically charged, dynamic, arousing force that bodes well for creative initiatives. If your goals are in alignment with the greater good, your actions will meet with success, but this can only happen if you apply yang energy in a positive way. This hexagram, which consists of all yang lines, indicates a good time to take a leadership role, because Creative Power is with you now. But be forewarned: success turns to failure if you let strength turn to arrogance.

Believe in your vision and persevere; everything around you will flourish. Call upon Creative Power and let it work through you. Stay focused on your goals. Do not let yourself be distracted, or you may lose the power available to you now. And remember that when taking action, successful results require good timing.
Personalized I Ching Readings
An I Ching reading delivers profound answers for your life, decisions, relationships -- whatever's on your mind.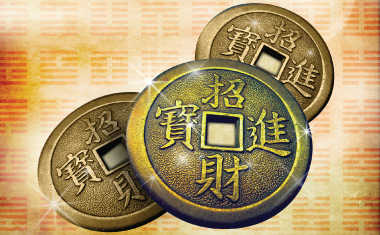 General I Ching Reading
TOSS THE COINS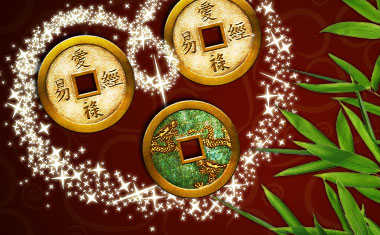 Love I Ching Reading
TOSS THE COINS
Explore Any I Ching Hexagram